Promising 1050bhp, a range of 378 miles and 0-62mph in 2.39sec, the $200,000 (roughly £160k) Faraday Future FF 91 electric saloon is not short of ambition.
In fact, Faraday is a car company that has been around for only three years yet is now telling the world it will match Tesla at its own game in 2018, even though its factory exists as only an architect's model and a dusty lot in the Nevada desert.
If this story of electrically charged motoring ambition sounds familiar, then it is. Tesla arrived on the scene boasting of lofty goals yet suffered frequent delays and side-stepped deadlines on its way to glory. Tesla, of course, has confounded many critics, achieved a technology breakthrough and now sells the most popular luxury saloon in the US, having also added the Model X SUV and teed up a more affordable model for 2017/18.
So should we be open-minded and give Faraday a chance to roll out its new car in 2018? Or should we dismiss it all as a pipe dream?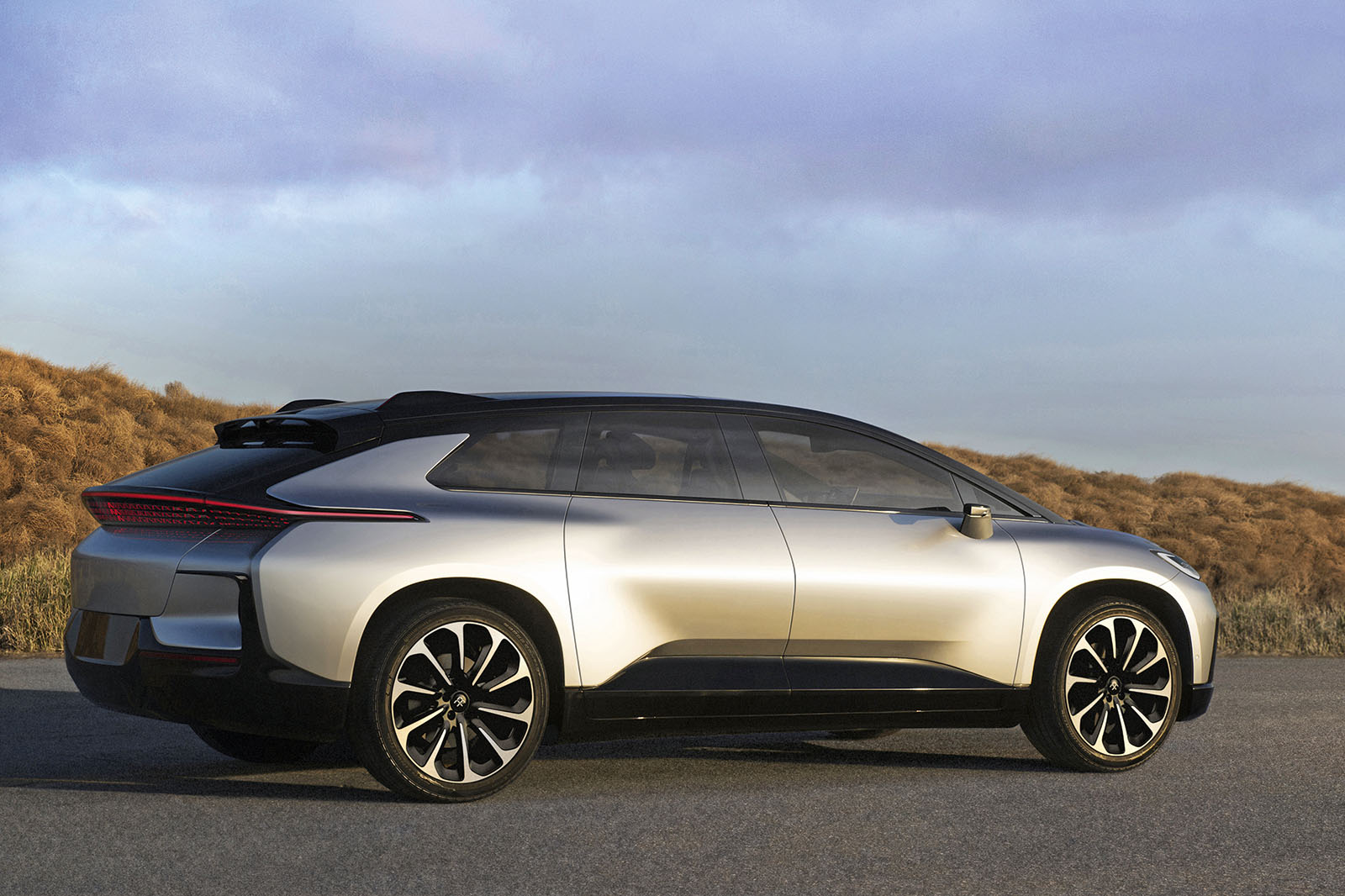 Faraday's technical director, Nick Sampson, is a Briton and former Lotus engineer who worked on the Lotus Elise Mk2, still-born M250 and Tesla Model S. He is obviously convinced the firm will succeed and answered our questions by email from California after the FF 91 was launched in January at the Consumer Electronics Show (CES) in Las Vegas.
"To date, Faraday has spent hundreds of millions of dollars of its own money developing its first production vehicle and planning for future manufacturing facilities," he says. "We have previously stated that the start of production for FF 91 will occur within 2018 and we stand by this timeline."
Sampson and his team are working behind the scenes on an all-new alloy 'skateboard' chassis built to house multiple modules of lithium ion, floor-mounted batteries and dubbed VPA (Vehicle Platform Architecture).
"The design and engineering of FF's VPA, chassis and body structure has all been done in-house by our wide talent pool that spans automotive, technology and aerospace industries," he says.