Porsche has been asked by German automotive regulator KBA (Kraftfahrt-Bundesamt) to recall 53,000 diesel-engined Porsche Macans and 6750 Porsche Cayennes running with emissions defeat devices in Europe.
The Audi-produced 3.0-litre V6 and 4.2-litre V8 diesel engines used by the Macan and Cayenne respectively were found to have lower emissions during lab testing, constituting a test cheat device — and linking the cars to the Dieselgate scandal.
A Porsche spokesman told Autocar that the company had "received recall notices from the German Federal Motor Transport Authority (KBA) affecting Cayenne 4.2-litre V8 diesel and Macan 3.0-litre V6 diesel vehicles". The spokesman said "Porsche indicated that we were in consultation with the KBA regarding both of these models" in March and that now the findings of an internal investigation have encouraged development of a "software update".
Although Porsche is recalling 59,750 cars in Europe, some estimates suggest that more than twice that figure could be involved globally.
The spokesman continued: "Porsche does not develop or manufacture diesel engines itself. "However, as a vehicle manufacturer, Porsche accepts full responsibility towards its customers.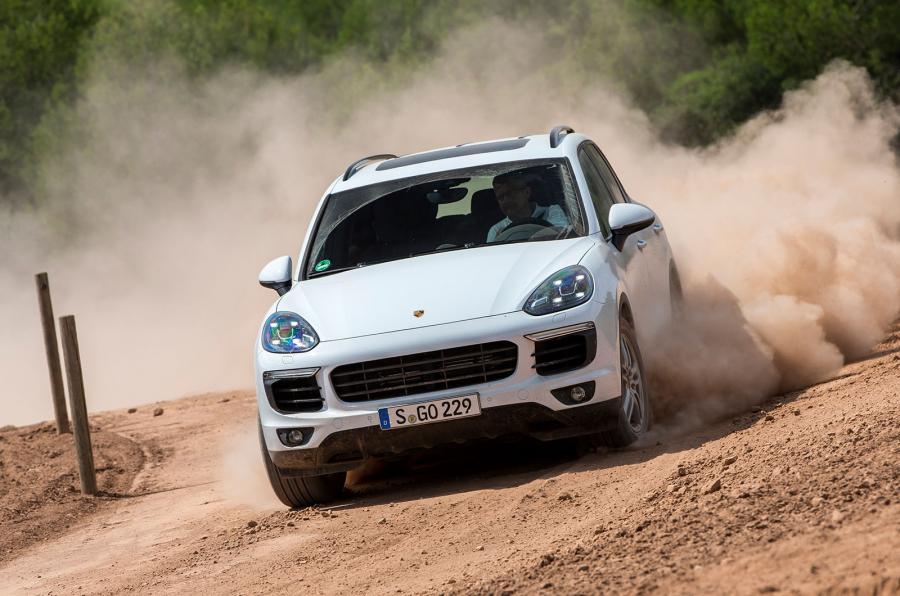 Porsche order books temporarily closed amid WLTP changes
"Independent of the technical solution, Porsche is continuing to carry out inspections of its vehicles internally and is making optimisations based on the findings of these inspections. In addition, the company is still working in close cooperation with the authorities, especially the KBA, in all matters."
Neither the Cayenne S Diesel (above) nor Macan S Diesel (top) is currently on sale. The Macan oil-burner was dropped along with the Panamera diesel earlier this year because of weak sales, while the latest-generation Cayenne diesel is not due out until next year.
Porsche has come under increasing pressure in recent months as part of continued investigations into the Volkswagen Group diesel scandal.