In the wake of Dieselgate, Volkswagen is planning what it calls a "wide bandwidth" of new powertrain technologies to meet future CO2 requirements being driven by Europe, North America and China.
The company says achieving climate targets has become a "primary objective" and massive resources are being allocated in a money-no-object assault on emissions. Developments include a wide range of hybrid, electric and advanced combustion-engine technologies. he 95g/km CO2 fleet average set for 2020 is likely to fall well below that by 2030. To meet that challenge, electrification of powertrains will be essential for all manufacturers.
Volkswagen, BMW and Daimler diesel monkey tests: brands have 'blood on their hands'
Volkswagen is forecasting that 25% of its cars will be battery-electric by 2025, with more than 50% being electrified in some way, compared with just 3% today. Research is also continuing into bio and synthetic fuels as well as synthetic natural gas.
Fast plug-in hybrids and electric cars:
VW already has the electric e-Golf and e-Up, as well as Golf and Passat GTE plug-in hybrids, and it is developing the range further. Current hybrids are fitted with a seven-speed DSG transmission with built-in 60bhp electric motor/ generator. Engineers are also working on a 'GTI' prototype, called the Golf GTE Performance, where software changes boost acceleration in electric-only mode up to an unlimited speed if the battery is sufficiently charged. An all-new seven-speed DSG transmission, waiting to enter production, can also support full-hybrid drives.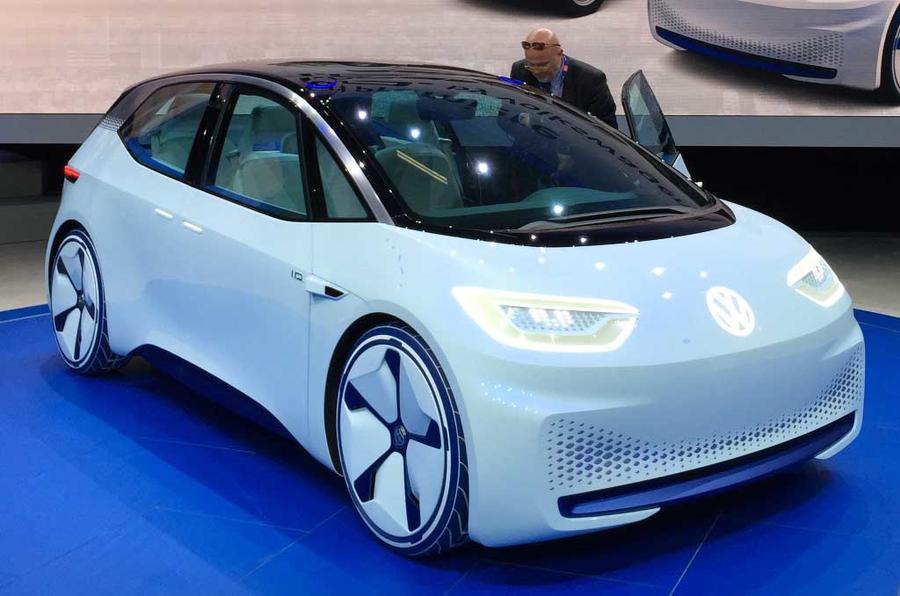 Volkswagen ID production to start in November
Improved tech cleans up diesel:
The recall on VW diesel cars following Dieselgate is 70% complete in Europe as a whole, with fixes on 2.0-litre, 1.6-litre and 1.2-litre engines being carried out at the rate of one car every 1.4sec globally. VW says independent testing confirms the recalled cars meet the legislative requirements using the new Real Driving Emissions measurements, although it is facing repeated calls that the fix is damaging and making cars more polluting in certain cases.