Hyundai will seek to "popularise hydrogen" by 2040 with a raft of initiatives aimed at positing the fuel as an alternative to all-out battery electrification, and not just in the private vehicle sector.
Following on from yesterday's wide-reaching commitment to making its vehicle fleet all-electric in Europe by 2035 and globally by 2040, Hyundai has voiced a commitment to mass producing hydrogen fuel cell electric vehicles (FCEVs).
Further to that, the company estimates that FCEVs will be similarly priced to equivalent battery electric vehicles (BEVs) by 2030.
Leading the hydrogen charge in the passenger sector will be a new hybrid sports car referred to at concept stage as the Vision FK. Previewed as part of Hyundai's hydrogen strategy presentation, it's claimed to pack more than 671bhp, accelerate from 0-62mph in less than 4.0sec and achieve a range of more than 373 miles.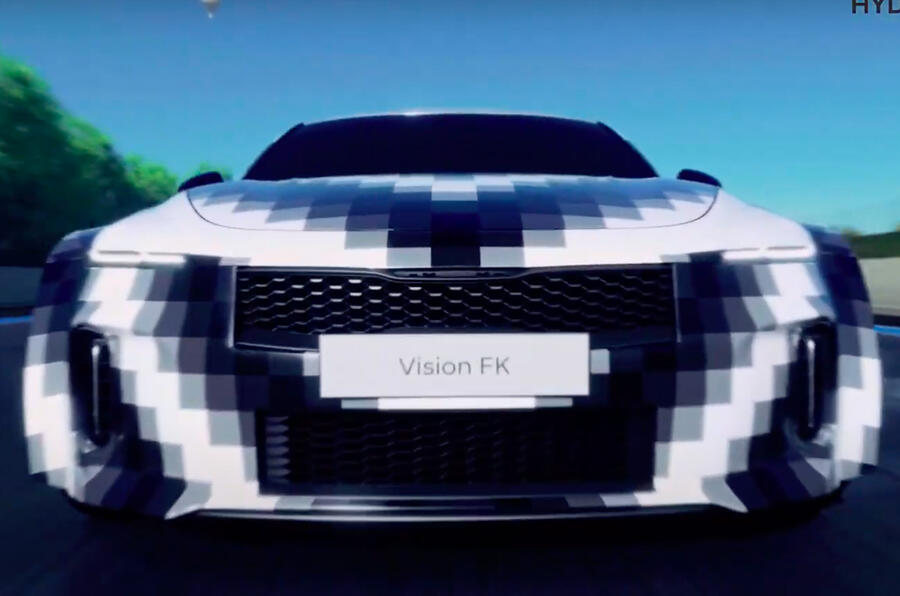 Unusually, the Vision FK pairs its hydrogen fuel-cell stack with a Rimac-developed battery-electric powertrain driving the rear wheels, which would make it the first car to use both systems, assuming it makes production unchanged.
Hyundai has previously suggested that future models from its N performance division would adopt hydrogen powertrain solutions, and the Vision FK concept is the first physical sign that they will indeed "use a combination of both" battery and hydrogen power sources, as suggested by chief marketing officer Thomas Schemera earlier this year.
Hyundai is developing the Vision FK as a "rolling lab" – similar to the previous RM19 mid-engined concept - and Rimac, in which Hyundai holds a substantial stake, was chosen as an EV technology supplier as Hyundai's own E-GMP architecture couldn't facilitate the "very challenging" packaging.