Ten or 20 years ago, it was Subaru Imprezas and Mitsubishi Evos. For the past decade or so, it has been the Nissan GT-R. So where will the UK tuning scene go next?
According to powertrain specialist Ricky Elder, European supercars are set to be the next big thing. "Over the last two years, I've really felt it change," says Elder, founder of Swindon-based RE Performance. "The GT-R has been the king of the UK tuning scene for a long time, but now we're starting to see the rise of the supercar – Audi R8s, Lamborghinis, McLarens and even Ferraris." 
In North America, modifiers have been switched on to supercars for
a long time already and, according 
to Elder, the UK is ready to follow suit. "US companies like Dallas Performance and Underground take European supercars and turn them into the fastest cars in the world, some developing 2000bhp. Those cars are terrifying. In the UK, we're terrified of voiding our warranties, so we don't have a tuning scene like they do, but it's getting there."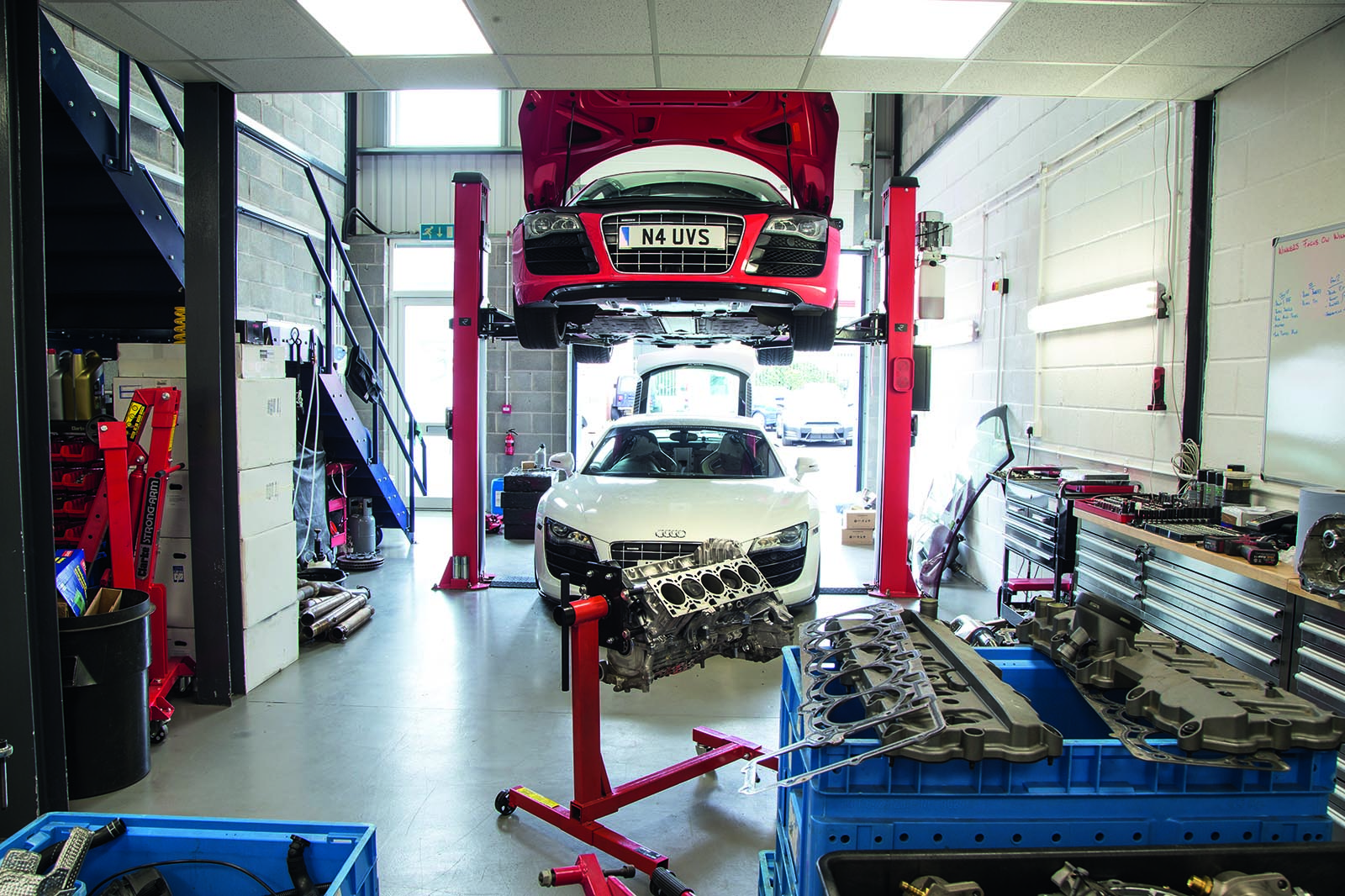 As R8s, Lamborghini Gallardos and Huracáns slip out of their manufacturer warranty periods and drop in value, a growing number of people are beginning to explore their tuning potential. The movement is being driven by those who have wned highly tuned GT-Rs and now want to switch into something more exotic. "Lots of guys are getting out of tuned GT-Rs, buying real supercars and finding them dog slow, because they're used to 900bhp," says Elder. 
R8s are particularly popular, not least because they're relatively common and earlier V8 models can now be picked up for around £40,000. And in the case of the V10 versions, non-Plus models can be uprated to Plus power outputs with a simple remap. They're exactly the same engines, after all. 
And if you want really big power? Twin-turbocharging is the way to go. Elder, who worked as a technical specialist for the Volkswagen Group for eight years before starting RE Performance 18 months ago, is quickly establishing himself as a leading authority on turbo upgrades for R8s and Lamborghinis.