To the Ship of Theseus and Trigger's Broom, now add Matthew's Bicycle.
This is one of the world's oldest philosophical thought experiments. Belonging to Athens' heroic co-founder, the famous ship "wherein Theseus and the youth of Athens returned had thirty oars and was preserved by the Athenians… for they took away the old planks as they decayed, putting in new and stronger timber in their place".
And so the experiment runs: at some point, when all of the original rotted planks were replaced, was it still Theseus's ship? Or was it a different one? See also: "This old broom has had 17 new heads and 14 new handles." It's a perennial poser.
During the past few weeks, I've considered it too. The gym is shut and biscuits are in ample supply, so I've put my old mountain bike into more regular use, but it needed a service.
It's a Marin on which I spent my cleaning job earnings in 1992; I think I loved it then and cherish it now because it was the best bike I could afford. I think it cost £390 and I know my parents were horrified – although, 28 years later, they've just about come around to the idea.
It's mega. It has taken me up mountains and home from the pub, at times it has been left outside for weeks and sometimes my children borrow it. I've used this bike much better than I've looked after it. The frame, forks, stem and head bearings are still original, as they left the shop. The rest is not or soon won't be.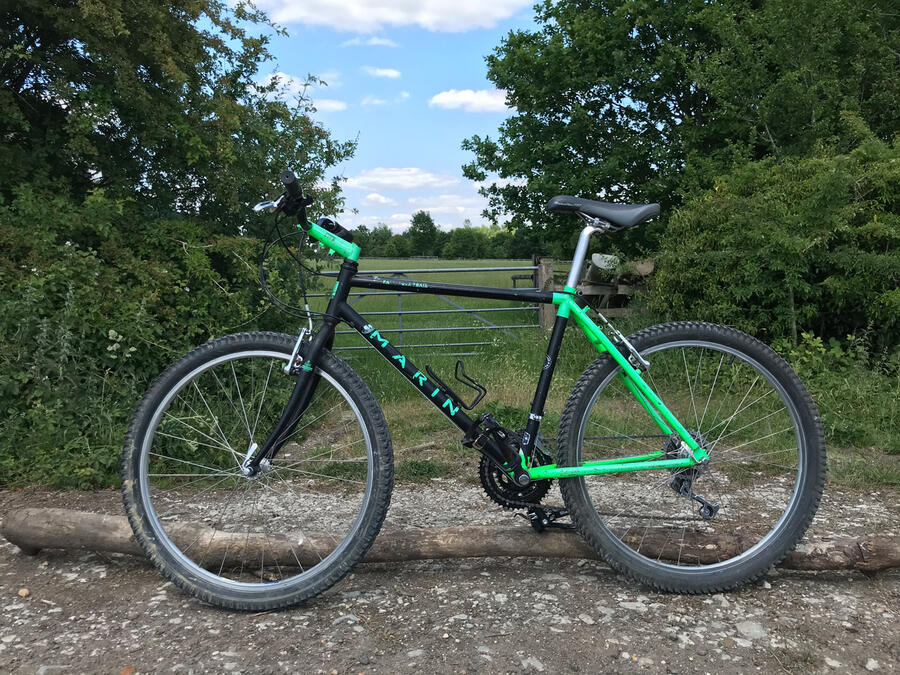 And what if the frame corrodes and cracks too, and the old planks as they decay need replacing with stronger timber? Then nothing will be left of the original bike.
Will it still be the same one I bought in 1992? To me it will be, because I have history with it. And if it doesn't seem original to you, here's the thing: it doesn't really matter.
Where it would matter, though, is if I tried to flog it to you as the bike I bought in 1992 and you later discovered that no part of it was.