I still remember the first time I drove an Audi TT. Not because it was a particularly exciting drive or because I went somewhere extraordinary. In fact, beyond knowing it wasn't to the north of Scotland or across Route 66, I don't recall exactly where I got in it, when it was, where I went or how long it took.
But what I do distinctly remember is being wowed by its fantastic, immersive interior design: the letterbox view outwards; the cocooning high window line; the industrial/nautical inspiration for it all that meant it had air vents that looked like portholes and slabs of aluminium (real or, more likely, not) doing a decent job of looking like structural components.
Because, remember, Audi's range at the time comprised the A3, A4, A6 and A8. It wasn't a bad-looking lineup; the first-generation A4 (1994) had started something interesting, and the '98 A6 was quite elegant – the first car I remember, too, having little red ambient lights in the roof, to cast a warm glow over the interior. Sounds like a right nightmare. But none of them was the TT.
Nothing was quite like the TT, even though there were other good-looking, even outlandish, cars at the time. There was the Ford Puma, the Alfa Romeo 156, and the '90s was a decade that brought with it the Fiat Coupé and Alfa Romeo GTV.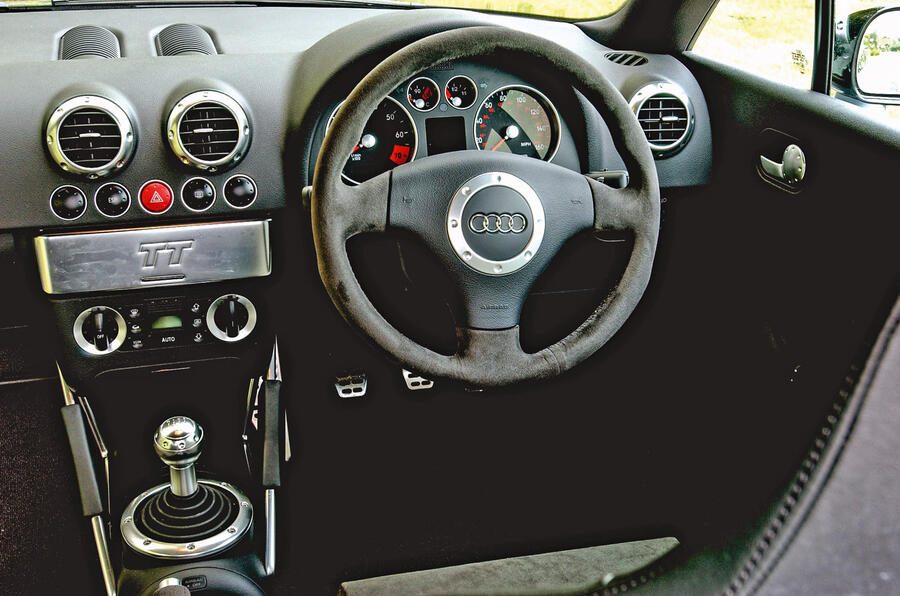 Nonetheless, the TT came as a bit of a shocker. There was the mid-decade TT concept, photographed apparently inside a massive turbine hall or something. And then pop: there it was on sale, looking, if anything, better than the concept.