When the conversation turns to future classics, the Fiat Coupé is rarely mentioned.
The government scrappage scheme of 2009 wiped out many of them and prices for the couple of thousand or so remaining were on the floor around five years ago. Today, they start at about £1000 for runners but decent cars cluster around the £5000 mark. And then there's nothing until you reach £10,000, where the best low-milers are to be found. The most expensive late-plate versions can be as high as £20,000.
See Fiat Coupe for sale on PistonHeads
We're talking 20-valve, standard and Turbo, but mostly Turbo, models, by the way. The original 16-valve is almost non-existent, due to not only scrappage schemes but also its suitability as a spares donor for Lancia Delta Integrales.
It may not be everyone's cup of tea, but if it's yours, it's a cause for celebration that you can get a decent, well-maintained 20v Turbo for as little as £2995 privately or a nice 1997/R-reg example with 82,000 miles, full service history and two previous owners from a good dealer. Those Chris Bangle-penned lines still look fresh and the full-length, colour-coded fascia strip continues to set the heart a-flutter.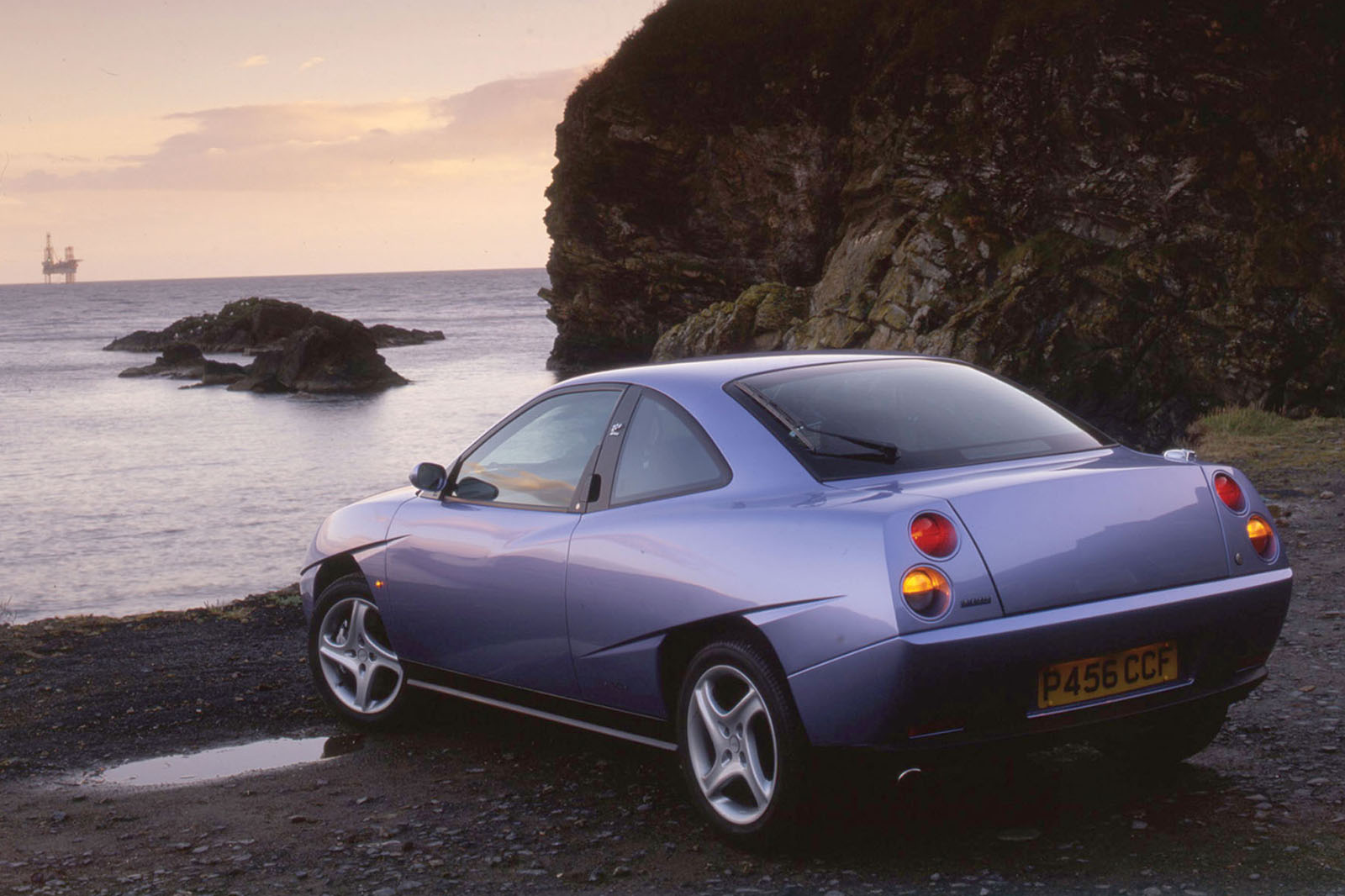 It was launched in 1993 – in Brussels. Not the most auspicious location but excitement surrounding the new model was so great that few cared. It arrived in the UK in 1995 powered by a choice of 2.0-litre 16-valve engines – naturally aspirated (135bhp) or turbocharged (190bhp). Power went to the front wheels through a five-speed manual gearbox, although on the Turbo also via a Viscodrive limited-slip diff.
Less than two years later, the 16-valve engines gave way to more powerful 20-valve units, again either naturally aspirated (143bhp) or turbocharged (214bhp). The naturally aspirated engine soon received a shot in the arm with the addition of a variable intake system (VIS) that boosted power to 150bhp.
Even so, with its 0-62mph time of 6.3sec, it was the Turbo (called VT) everyone wanted, then as now. From 1998, Fiat launched a series of tweaked versions, starting with the VT LE (Limited Edition) sporting red Brembo front brake calipers, a bodykit, a push-button start, a strut brace and Recaro seats. The following year, the Plus was launched, looking very much like the LE but without its unique badge. Crucially, both versions had a six- speed gearbox. With the arrival of the VT6 in 1999, the six-speed gearbox became standard. That said, you may find the odd 1999-reg five-speed VT, a legacy of when dealers ordered for stock and cars hung about until sold.
Even the youngest Coupés are now 17 years old and may feel a bit baggy but a suspension refresh will return the car to its sharp and agile self. The engines are very strong but check that the timing belt and water pump changes have been done on time. Find a good one for around £3500, cherish it and watch its value rise.