And then it was done. The big three-hundred. Some 304.773 miles per hour, to be precise, has been hit by a not entirely standard production car, in the form of a modified Bugatti Chiron. 
A not quite standard Chiron, then, but pretty close. And it'll be production soon enough, when the car becomes available as a multimillion-pound limited 'record edition' run of this more aerodynamic, more powerful Chiron. 
That'll be sold in small numbers, granted, but there will probably be more of them than there are of any other car that might have a crack at a production car speed record.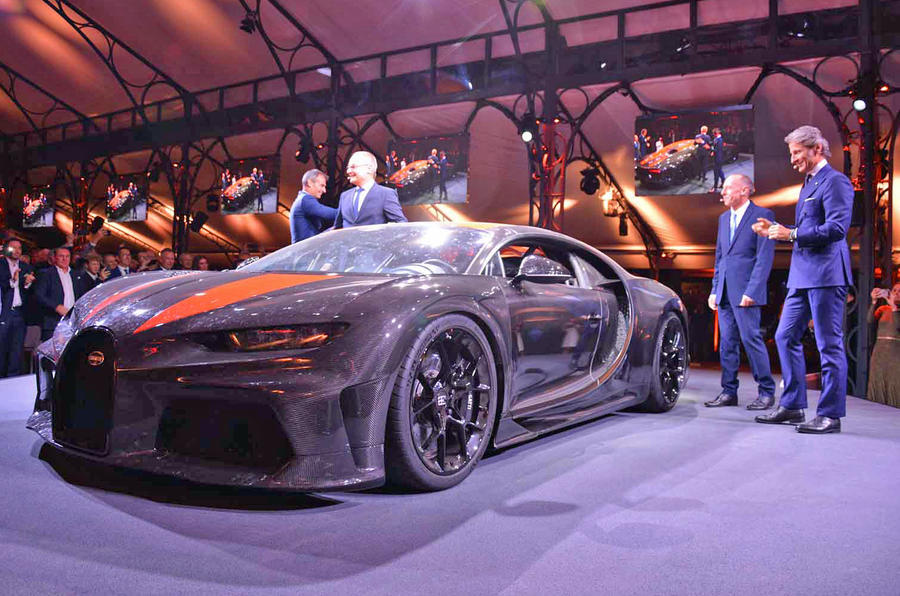 Assuming, of course, other manufacturers find somewhere they think they can hit 305mph-plus. 
A section of closed Nevada highway was the choice for Koenigsegg in 2017 and is likely to be the location of any future runs. We could have gone there too, says Bugatti, claiming that the extra altitude and occasional slope would have let the Chiron reach 319mph. 
Instead it chose Ehra-Lessien, the Volkswagen group test track, because it's safer. It swept the surface before every run, put medical teams at either end of the straight, and knows the surface so well that test driver Andy Wallace only ran the Chiron in one direction, the same way the track is usually operated. Running against the grain of the used asphalt might have overheated the tyres, and it is tyres more than anything else that dictate how safely you can run at these speeds. Michelin X-rayed the Chiron's to make sure no radial bands were touching each other, which would generate heat.