This year's Goodwood Festival of Speed isn't short on hypercars, but the newly unveiled Koenigsegg Jesko might turn out to be the most hyper of them all. Headlines are a power output of up to 1578bhp, up to 1000kg of downforce and a targeted top speed of 300mph. Only 125 will be produced, with prices set to start at just under $3 million (£2.29m) before local taxes.
The car was originally unveiled on Koenigsegg's stand at the Geneva motor show by company founder Christian von Koenigsegg alongside his father, after whom it is named. Jesko von Koenigsegg backed his son to start in the car business as a near-penniless 22-year-old, and was visibly moved on the Geneva stand to discover the tribute to him.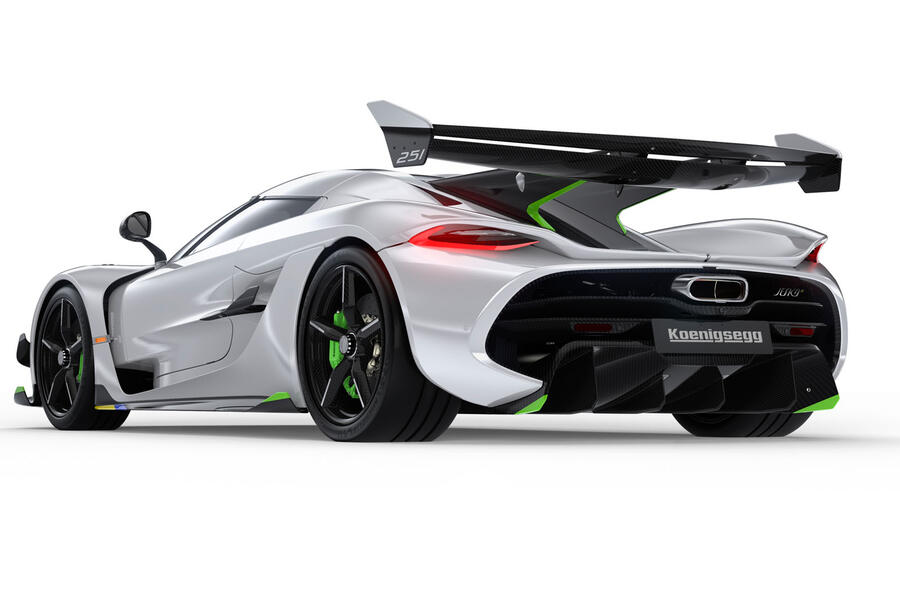 The Jesko effectively replaces the Agera, sitting on a new platform and with a modest increase in dimensions. Power comes from a heavily reworked version of Koenigsegg's own V8 engine with a forged crankshaft and twin-turbochargers and an all-new air injection system to cut down on lag. Power is quoted as 1262bhp when running on regular 95-octane petrol, and up to 1578bhp when benefiting from the extra cooling effect of E85 ethanol. Peak torque is 1106lb ft.
We don't have any acceleration figures - let's be honest, we don't really need them - with Koenigsegg saying it plans to sell the car in two different configurations, one for track use and one to maximise top speed. That version is targeting a 300mph top speed. If delivered, that would be enough to make it the fastest road-legal car in the world, breaking the record set two years ago by a Koenigsegg Agera in the US.