It's only natural to mourn the death of six-cylinder engines in the C-Class line-up, but the truth is that Mercedes' best-selling car has one overriding objective in 2021, and charismatic engines aren't necessary to achieve it.
You might have read that the 3.0-litre straight sixes would have demanded an unworkable extension to the engine bay and front overhang, but I'm not sure that I buy that. The W206's front overhang is already 10mm longer than that of its predecessor, and if Mercedes wanted those big mild-hybrid engines to fit, it could have done it. Instead, this is a ruthless business decision.
The objective, then, is to offer buyers a slice of the S-Class, only for much less outlay than the brand's flagship demands and without the driver needing the spatial awareness of a harbour pilot. Mercedes-AMG is different, but Mercedes-Benz is happy to leave the thrills to BMW and the excellent 3 Series.
This latest iteration of C-Class may have quicker steering, rear wheels that can pivot and improved torsional rigidity, and that all bodes well for driver rewards, but that certainly isn't the priority here. Mercedes knows that C-Class owners instead want space, rolling refinement, cutting-edge technology and, of course, a sophisticated exterior design.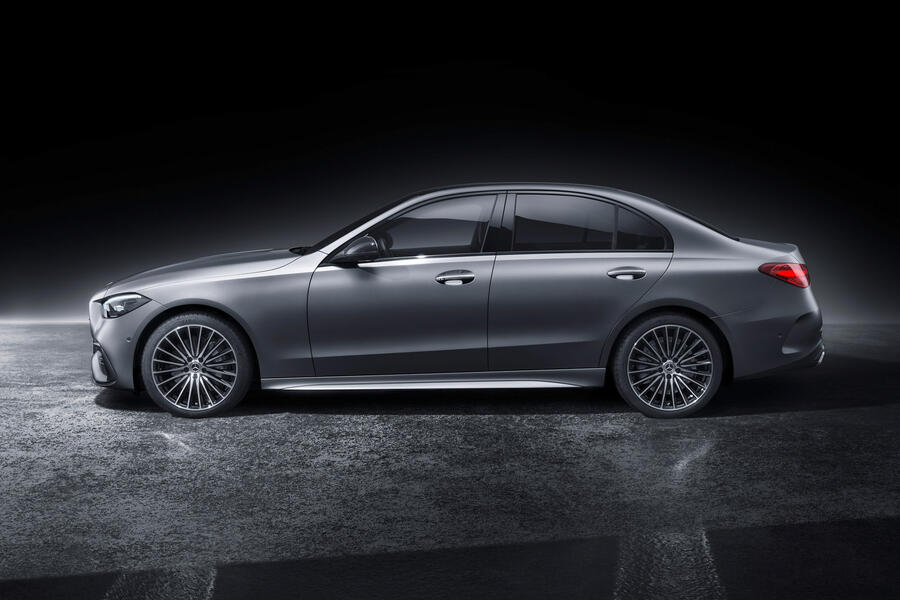 This new car seems to be in a position to deliver these elements. The W206 will have the longest wheelbase of its premium rivals and, make no mistake, in this class, the 35mm increase in rear leg room is massive. It's equivalent to an AMG model gaining 100bhp between generations.