This week sees Mr Cropley experience the hottest Cupra wagon for the first time, then heading to some of his favourite local roads to better judge the merits of our long-term Porsche 718 Boxster GTS 4.0.
Monday
Today began with the fastest Cupra estate (the 306bhp Leon 4Drive with seven-speed dual-clutch 'box) being delivered to my place, mainly because it's a handy dropping-off point for something the road testers have in mind. Rude not to take a quick whizz up the road so I do – and discover it's much better than I expected. I've tended to file all Volkswagen Golf-based Volkswagen Group models under 'G', but in this case, it's a mistake.
This car has its own good looks, its own character and its own driving position, control layout and feel. It's hugely quick for a dog-toter (0-62mph in 4.9sec) and the performance is easy to deploy. You can stroke it along pretty quickly on favourite A- and B-roads, enjoying a different kind of neatness and balance. Sure, I got lost in the multifarious menus of its infotainment, but who doesn't? Best of all, the Leon is due to be swapped in a couple of days for our Porsche 718 Boxster GTS 4.0 long-termer, which tester Ricky Lane will leave with me for a few days.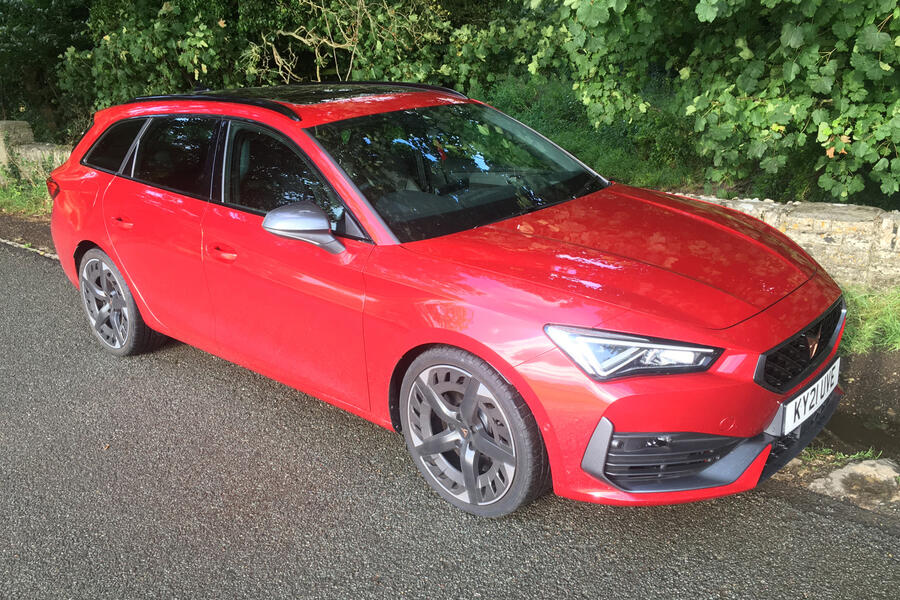 Tuesday
When not driving, I seem to be reading. I've just scored Evro Publishing's reprint of Karl Ludvigsen's remarkable book about Lotus founder Colin Chapman, Inside the Innovator, which I failed to read when it first appeared in 2010. You couldn't call it a biography, but its discussion of Chapman's view and progress on important technical subjects (concepts, structures, downforce and more) gives a fantastic insight into the man himself, especially as his associates are liberally quoted. Ludvigsen has written over 60 erudite books; this is surely one of his finest.