Absorbing morning at Prodrive, the Banbury race engineering firm, where the car park was stuffed because everyone was working flat out on either last-minute fettling of Le Mans team Astons (we'll know how they fared by the time you read this) or the brand-new Bahraini-backed BRX T1. The off-road racer is proceeding on a minute-by-minute schedule towards a shakedown starting next month, leading to the 4400-mile Dakar Rally in January.
Team principal and Prodrive founder David Richards showed me around. We heard the off-roader's 3.0-litre Ford-derived V6 on full song on the dyno, saw a lot of (recyclable) composite panels being readied for final assembly and stood in awe beside the massive, triangulated steel spaceframe that forms the backbone of the whole vehicle. It's a huge job, creating a competitive car for this uniquely punishing event, especially since most rivals have already-proven vehicles.
But Richards reckons the team's mix of brilliant drivers (former winner Nani Roma is the first to be announced) with Bahraini financial muscle and Prodrive racing know-how can give established runners a hard time. It'll be great for the rest of us to have something absorbing to watch in winter, when motorsport is normally shut.
Thursday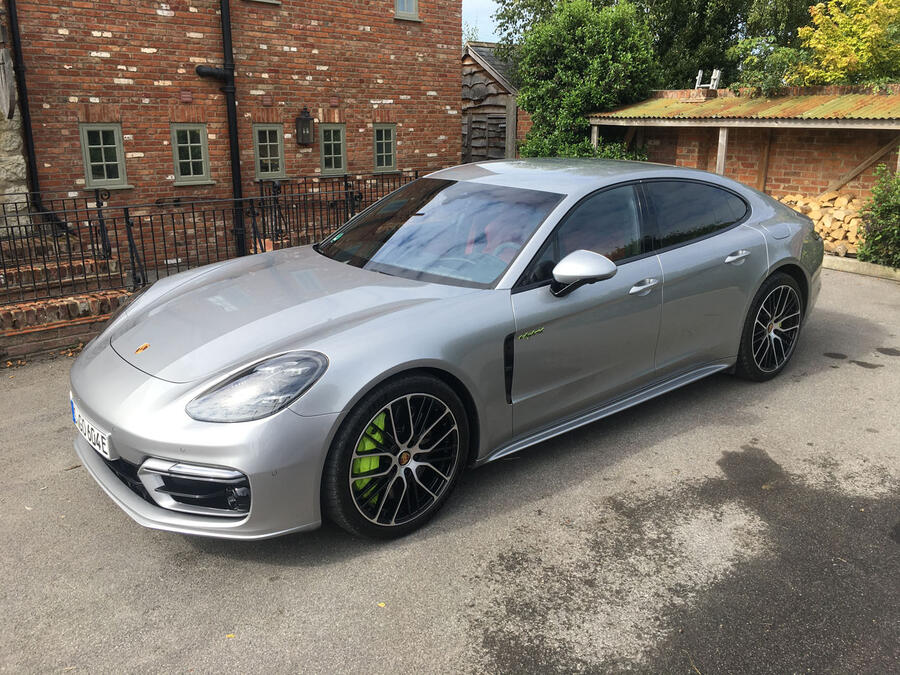 Into darkest Wiltshire, where Porsche established a pop-up road test site in a friendly pub so hacks could try the new Panamera 4S E-Hybrid, a full-sized saloon (or racy sport hybrid estate) whose electric motor and front-mounted V6 provide a storming 552bhp and 553lb ft of torque. And thus a 0-62mph time of just 3.7sec. This steaming performance is only part of the story. The way this car glides electrically (at speeds of up to 80mph) for its first 30ish miles is brilliant. And given the excellence of the body control, the big Pan rides beautifully, too, even in Sport Plus.
Apparently, 60% of big Porker buyers choose hybrid and I can see why. The only issue for me would be the width of this car: at times, it felt very uncomfortable on little roads through villages. But as I always say of new Porsches, whenever you get closer than 20 yards, you start seeing the exceptional quality – an uplifting experience.
Saturday