Not something to boast about, but I sometimes wield the vacuum cleaner in our house – and the experience has been teaching me a car-related thing or two about electric machines.
We recently acquired the latest battery-powered Dyson V11 Torque Drive full-house super-sucker – the one that looks like a miniature rocket-pack – and it turns out to be so much more powerful, quick, thorough, easy to use and (whisper this) enjoyable than our outgoing gizmo that I'm quite shocked by the experience.
It definitely feeds my optimism about electric machines and battery power, and delivers a timely reminder that truly modern products are often much better than those you thought – until today – were perfectly adequate. The secret, of course, is to pick the new stuff that delivers honest-to-God progress rather than merely refreshing old concepts. This Dyson experience also adds to my regret that Sir James's electric luxury car never made it: I'm convinced it would have been very special.
Tuesday
How much do driving thrills matter? Not much, I'd say, if today's experience of the four-wheel drive 178bhp Hyundai Tucson is anything to go by. Spent the morning near the Ridge Way in Wiltshire, rushing back and forth for Max Edleston's (socially distanced) camera, then stopping while he worked on detail pictures. How bizarre it still seems to stand at a roadside while a photographer shoots pictures through the open window of a car he's avoiding touching.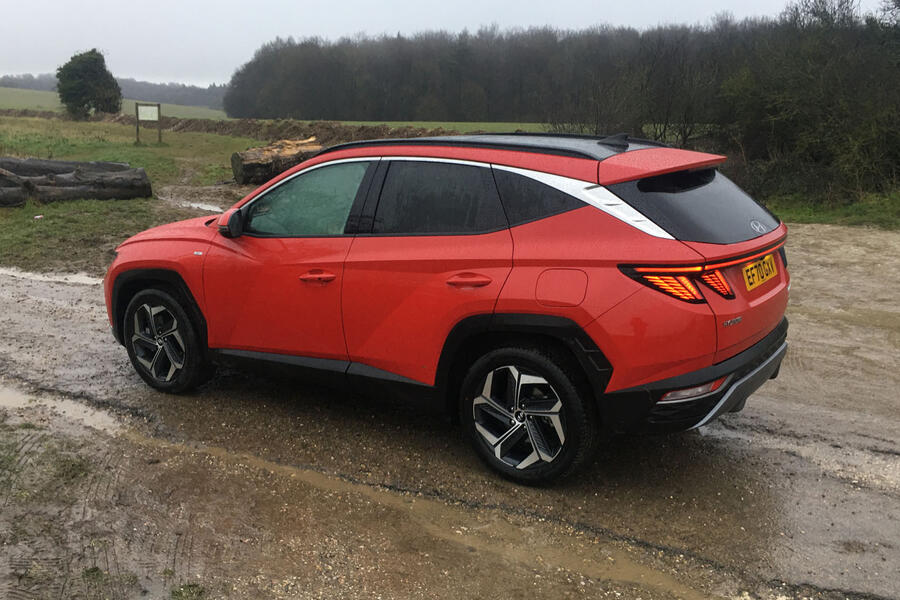 Still, I have to say I thoroughly enjoyed this car's awesome competence in every area. It's responsive but never skittish. Its 1.6-litre four-pot seven-speed dual-clutch powertrain is so refi ned (helped at the extremities of the torque curve by an integrated starter-generator) that there are simply no weak points. Some people get bored by cars that score a lot of 8.5/10s, but I suspect they're not the ones who pay.
Having said this, when the shutter stopped clicking, I dialled up Sport and bolted the 40 miles home as quickly as law and propriety allowed. It can be fast, the Tucson, and provided you disable the killjoy lane-keeping systems, it's fun to chuck about a bit. Hyundai SUVs have been steadily acquiring character, and this is the best yet.
Wednesday
Is it just me, or are our current societal difficulties making people drive badly? On a short (essential) journey in the Ignis today – yep, it's still here – I seemed to get tailgated by every ferociously driven van and business saloon going, even though I wasn't dawdling myself.