My transport of choice this week has been a £30k Abarth Scorpioneoro, the latest iteration of the well-honed 180bhp Fiat 500-based 595 pocket rocket they've been making for a decade. Its performance has sent me into a fit of philosophical contortions.
Thing is, this cheery little car is never going to top our Best Hot Hatch list (age; wheel fight under power; a very firm ride), yet on one of my pre-lockdown errands, a 160-mile round trip to Woking, I found myself taking the long way home to avoid ending the journey. Such things make you question the criteria you're using to judge the car.
The elevated driving position is great (it's really a Fiat Panda underneath). And all the Abarth hardware – bolstered seats, boost gauge, g-meter, alloy gearknob and pedals, Sport regime, gold wheels – reminds you this really isn't a car to be delicately savoured but to be driven with commitment. Took me a while to get this, but once I had the message, I enjoyed the 595 thoroughly. Could I live with one? I reckon so.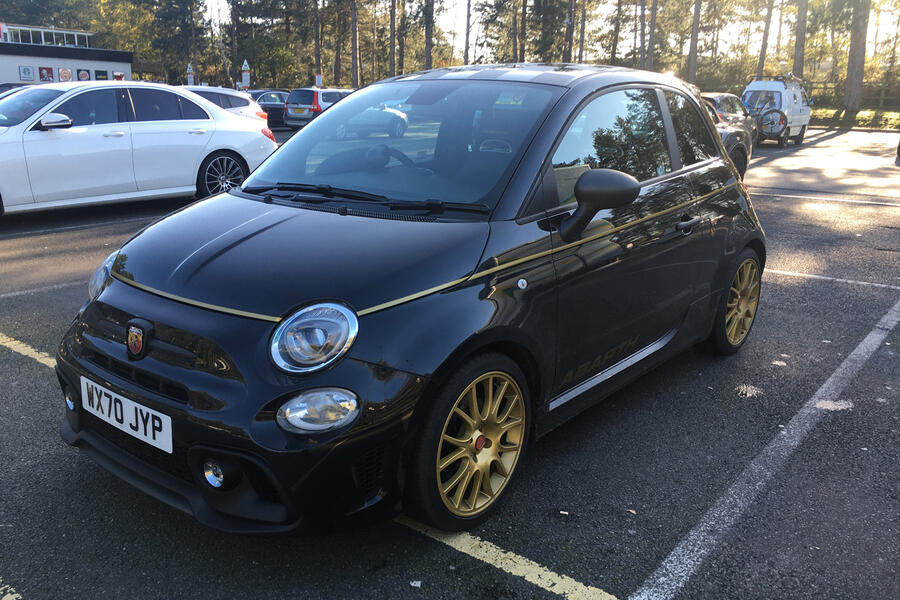 Monday
Intrigued to see new Aston Martin CEO Tobias Moers start the week with a claim that "everything is in place for Aston Martin to become one of the greatest luxury car brands in the world". Have to say it begged the somewhat cynical question: what, in just six months? I mean, weren't they telling us back in the summer that it was all a disaster?