Veteran of 61 Formula 1 grands prix, Le Mans 24 Hours victor, Indycar race winner in the most fearsome era… at 53, Mark Blundell has nothing to prove. 
Yet here is he, back racing, in an Audi S3 in the bear pit that is the British Touring Car Championship. 
Why on earth…? 
"Several reasons," says Mark. "One, a couple of years ago I lost my father, who was a massive influence on my life. That gave me a huge focus that if I've still got a passion and a desire, I should give it a go. He always agreed with that.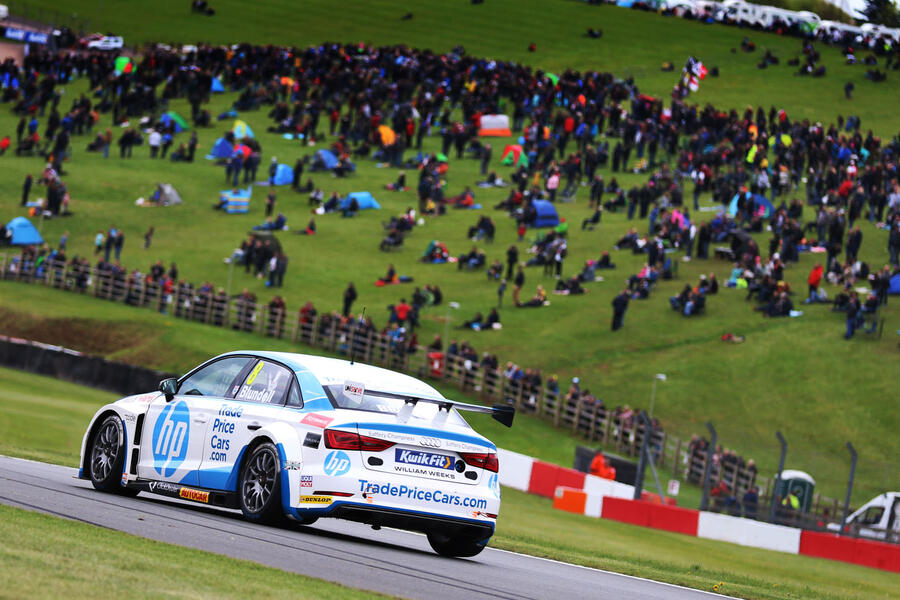 "Secondly, at the age I'm at, yes, business is great" – he runs a successful sports management company and looks after several racing drivers, including DTM ace Gary Paffett and sports car racer Mike Conway – "but the lifestyle was getting a bit too much for my physical shape… This gave me a target. I've dropped 13 kilos about three months. 
"And three, if I didn't think I could be successful – not just on-track results – I wouldn't be doing it." 
The BTCC's high profile, big crowds and live TV coverage has enabled Mark to bring some impressive blue-chip sponsors to the programme, which is good for business – but he can't help feeling disappointed at his form so far. Brands Hatch and Donington Park proved tough, and this weekend at flat-out Thruxton is likely to offer more of the same.