Andrew Jordan secured the first Kwik Fit British Touring Car Championship win for the new BMW 3 Series in its first race weekend – but Honda Civic Type R driver Josh Cook left Brands Hatch leading the points after a superb victory in the opening race.
Rory Butcher claimed glory in the final race of the day, after on-the-road victor Tom Chilton (Ford Focus RS) was penalised for contact with a rival.
Former champion Ash Sutton started the opening race of the day at the 1.2-mile Kent track from pole position in his BMR Racing Subaru Levorg and, along with the eight drivers behind him on the grid, opted for wet tyres on a damp track. Cook started tenth, and was the first driver to gamble on running dry slick tyres.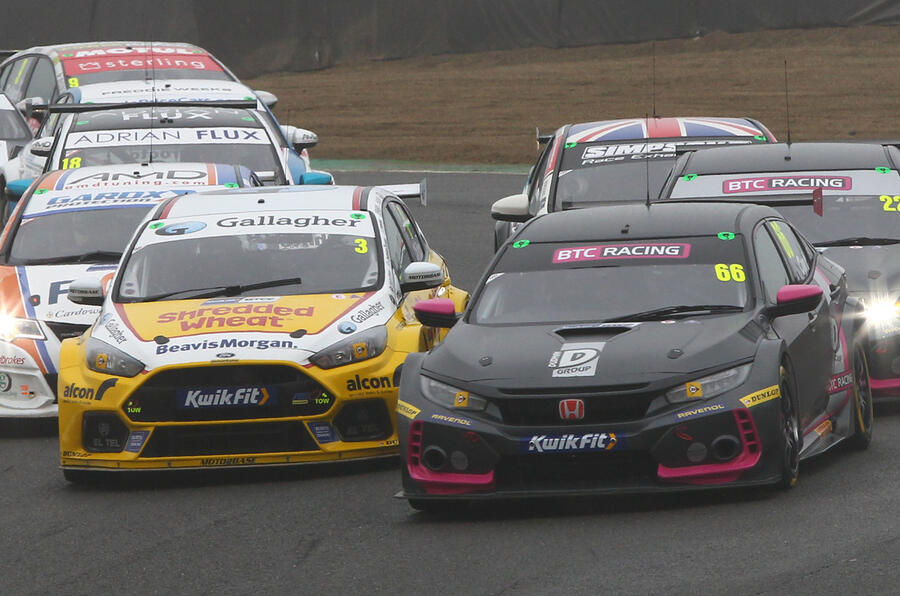 Sutton built a big early lead over Colin Turkington (Team BMW 3 Series), but once the track dried slightly the drivers on wets offered little opposition to their slick-shod rivals.