Reigning Formula E champion Sébastien Buemi destroyed the rest of the field to take his second win from two races at Saturday's Marrakesh ePrix.
It was such a commanding performance that DS Virgin Racing driver Sam Bird said after the race: "There's no point fighting, I would have wasted my energy trying to battle with Seb. He's on his own little level at the moment."
Formula E has a grid of drivers that's second probably only to Formula 1 in terms of driver talent, and the cars should actually be closer in performance, too. The cars are far from identical – the chassis are identical, but Renault e.dams holds a slight advantage in terms of their electric propulsion system – but the hierarchy of most other single seater series has never been as apparent.
Buemi should really have won the inaugural Formula E season (he cruelly missed out by a point), won it last year, and will probably win it this year. He won the World Endurance Championship (WEC) in 2014, too.
The car manufacturers of Formula E
How can this be? After a successful junior career, Buemi arrived in Formula 1 in 2009 with Toro Rosso, competing in three seasons before departing in 2011. He had never been particularly inspiring – I certainly never thought he was special – but who's laughing now?
I, along with many others, had always been a believer in the mantra of 'talent will always rise to the top', but motorsport has proved that false many a time, and Formula 1 is the worst culprit.
Such is the disparity between cars that really, you have to either be exceptionally well-funded, lucky, or pull off a dazzling performance to move up the grid. Heck, you can do all three and still be ignored. Ask Nico Hülkenberg.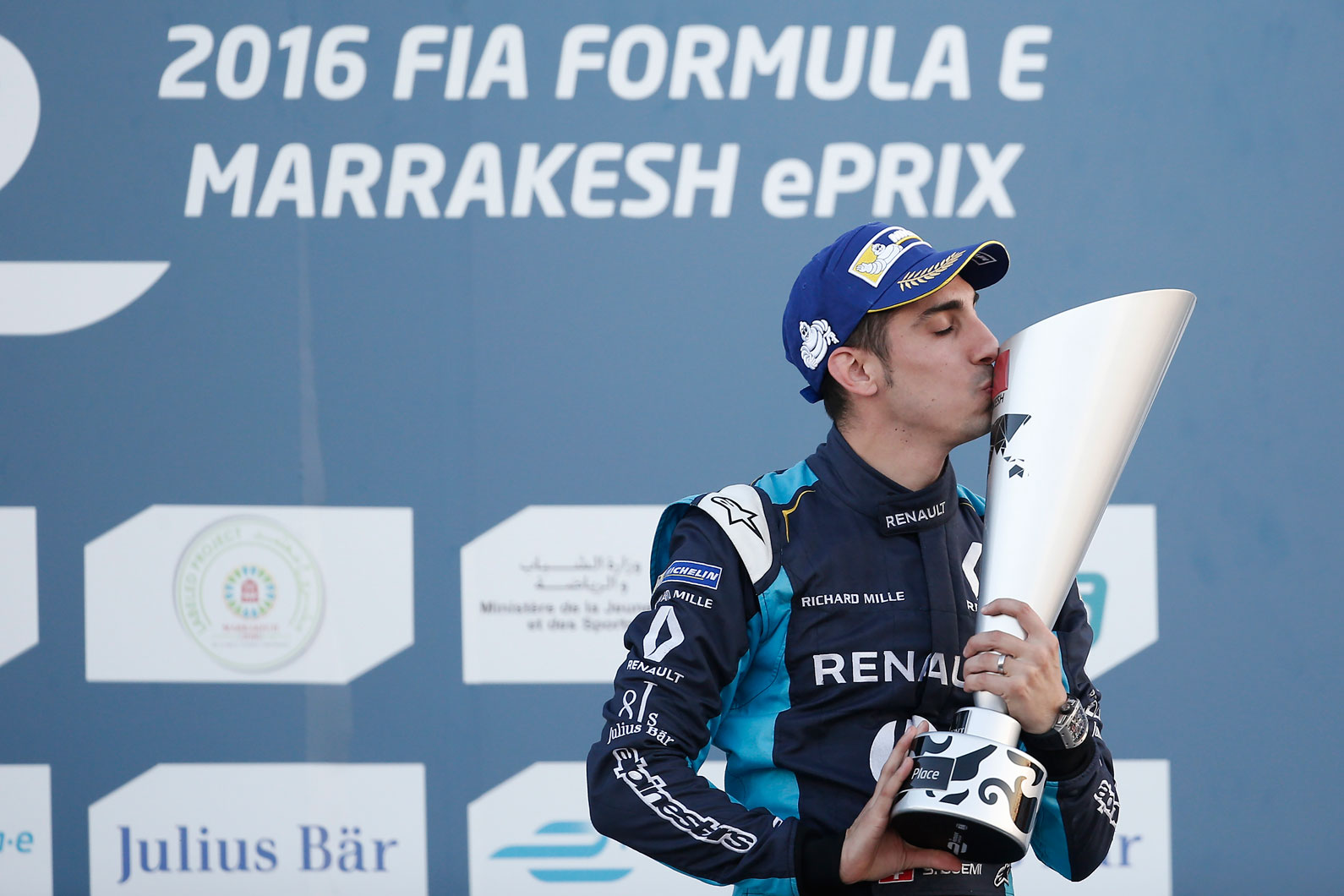 Really, seeing drivers such as Buemi, his WEC-winning team-mate, Anthony Davidson, or even Giorgio Pantano – often described as one of the best karters of all time – passed over is frustrating, especially when they prove their worth so readily elsewhere.