Reigning Formula E champion Sébastien Buemi destroyed the rest of the field to take his second win from two races at Saturday's Marrakesh ePrix.
It was such a commanding performance that DS Virgin Racing driver Sam Bird said after the race: "There's no point fighting, I would have wasted my energy trying to battle with Seb. He's on his own little level at the moment."
Formula E has a grid of drivers that's second probably only to Formula 1 in terms of driver talent, and the cars should actually be closer in performance, too. The cars are far from identical – the chassis are identical, but Renault e.dams holds a slight advantage in terms of their electric propulsion system – but the hierarchy of most other single seater series has never been as apparent.
Buemi should really have won the inaugural Formula E season (he cruelly missed out by a point), won it last year, and will probably win it this year. He won the World Endurance Championship (WEC) in 2014, too.
The car manufacturers of Formula E
How can this be? After a successful junior career, Buemi arrived in Formula 1 in 2009 with Toro Rosso, competing in three seasons before departing in 2011. He had never been particularly inspiring – I certainly never thought he was special – but who's laughing now?
I, along with many others, had always been a believer in the mantra of 'talent will always rise to the top', but motorsport has proved that false many a time, and Formula 1 is the worst culprit.
Such is the disparity between cars that really, you have to either be exceptionally well-funded, lucky, or pull off a dazzling performance to move up the grid. Heck, you can do all three and still be ignored. Ask Nico Hülkenberg.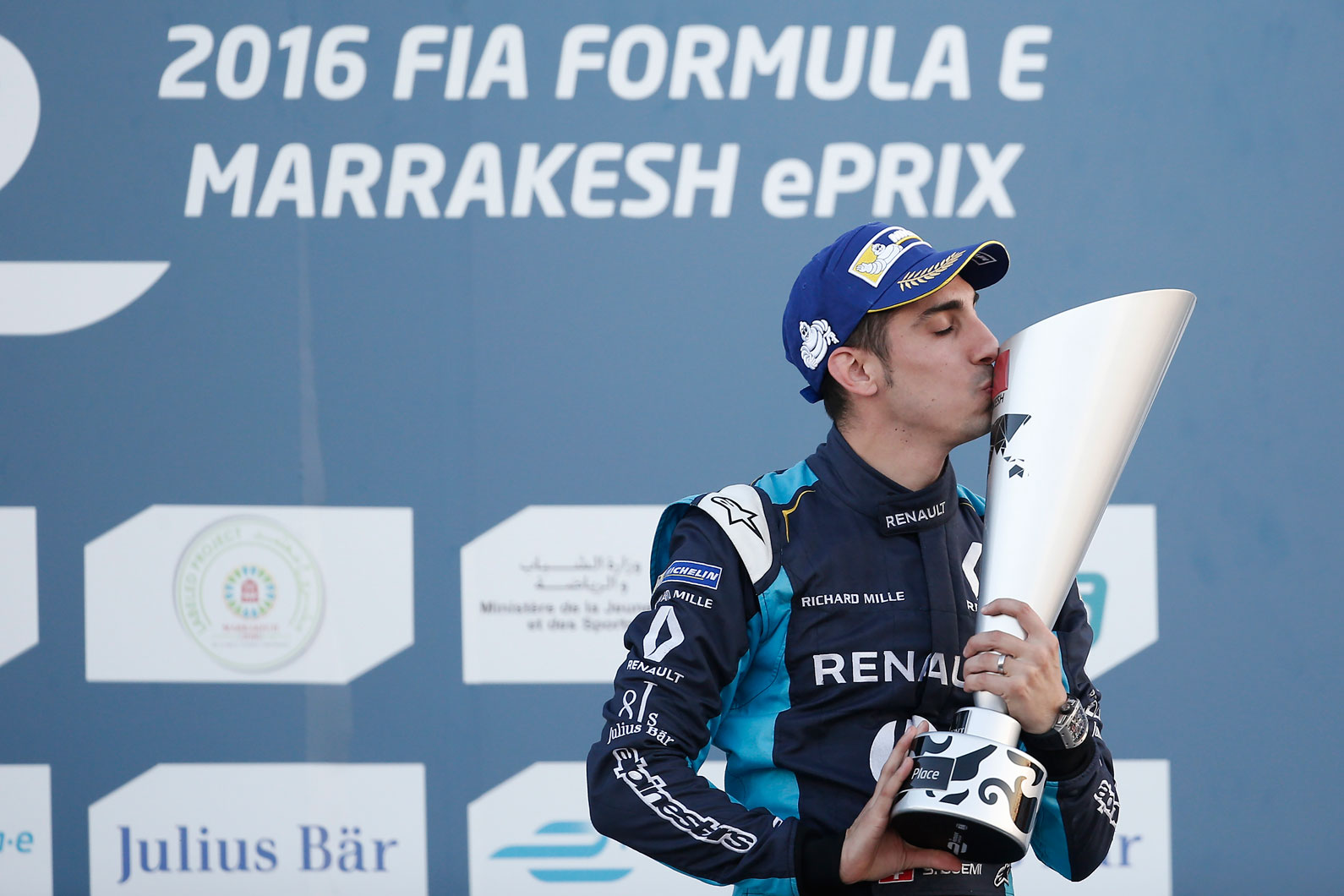 Really, seeing drivers such as Buemi, his WEC-winning team-mate, Anthony Davidson, or even Giorgio Pantano – often described as one of the best karters of all time – passed over is frustrating, especially when they prove their worth so readily elsewhere.
It's doubly frustrating when you see some pretty rubbish drivers get good drives in Formula 1. Granted, that's one of the fundamental flaws in motor racing, let alone Formula 1 and it's been like that since day one. That doesn't make it any less disappointing, though. 
Read more - Ferrari considers Formula E entry
Formula E is filled with drivers of the 'could have been among the best' ilk. I hope that the electric racing series becomes established enough that success there can lead to them being viewed as 'were among the best' instead.
Buemi's stonking performances over the last few years has shown me and probably many others that just because a driver doesn't tear up Formula 1 Max Verstappen or Sebastian Vettel style, it doesn't mean they aren't seriously talented elsewhere. Formula E suits some drivers. Endurance racing suits others. IndyCar. DTM. Whatever, Formula 1 is not the litmus paper of talent. Far from it.