Audi will end its World Endurance Championship (WEC) and Le Mans programme and switch efforts to Formula E at the end of this season.
The German brand confirmed that all 300 employees of its Audi Sport motorsport arm would be retained, but their focus would switch to Formula E when the 2016 season ends.
Chairman of the board of management Rupert Stadler told his staff this morning: "We're going to contest the race for the future on electric power. As our production cars are becoming increasingly electric, our motorsport cars, as Audi's technological spearheads, have to even more so."
Audi's departure from the WEC closes an 18-year-long spree in prototype racing, where it won Le Mans 13 times, making it the race's second most successful manufacturer after Porsche, which has 18 wins.
"Obviously [it's] extremely hard to leave," said head of Audi Motorsport Dr Wolfgang Ullrich. "Audi Sport Team Joest shaped the WEC during this period like no other team. I would like to express my thanks to our squad, to Reinhold Joest and his team, to the drivers, partners and sponsors for this extremely successful cooperation. It's been a great time!"
Audi's Formula E commitment will focus on the ABT Schaeffler Audi Sport team (car pictured below). Although the brand has lent its name to the team since 2014, it is now providing 'financial and technical support' for the team.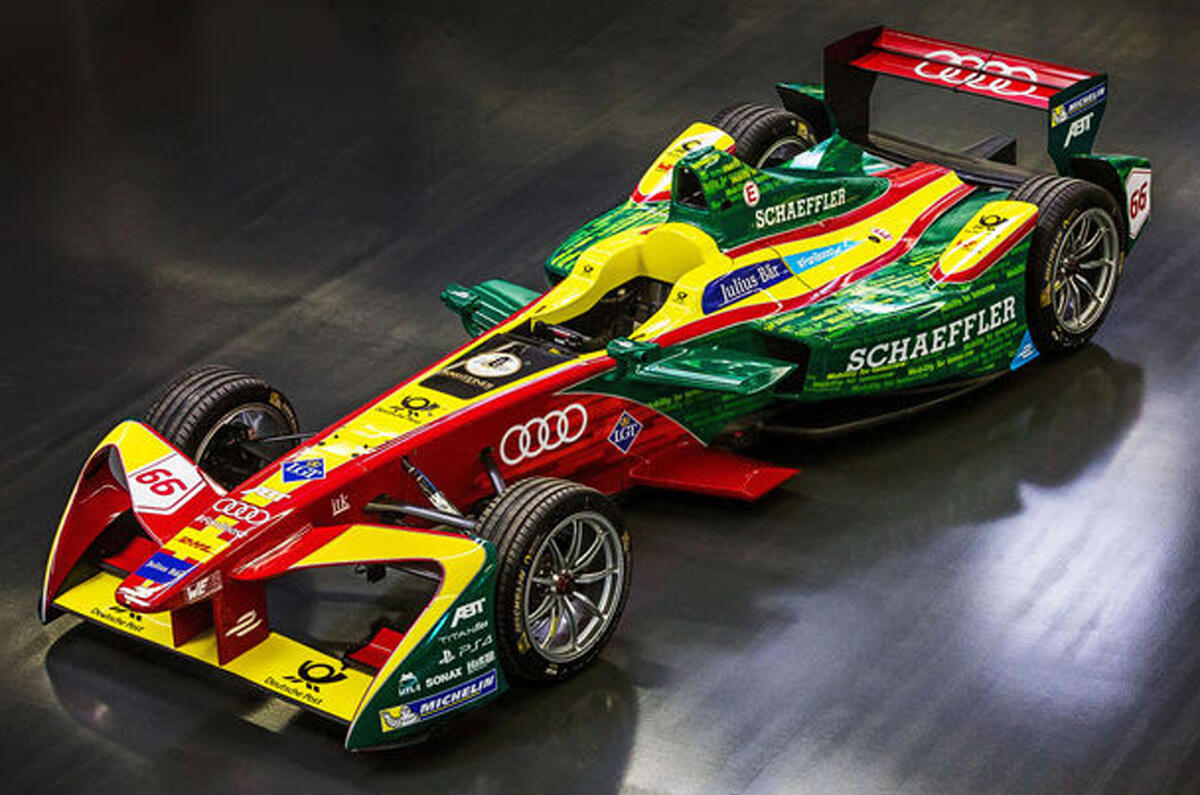 Following this, Audi will ramp up its involvement towards becoming a fully-fledged factory team. ABT will become an official Audi Formula E team for the 2017/2018 season, which will begin next October.
Audi's other major racing efforts include DTM (German touring cars) and World Rallycross. The company says its DTM programme will remain unchanged, with the Audi RS5 DTM's successor on course to take to the race track at the start of the 2017 season.