When the wraps were taken off of the Porsche 963 LMDh Le Mans contender at the Goodwood Festival of Speed last month, among the figures in team gear watching on was a young British driver few will have reason to recognise. Yet.
Adam Smalley, 21, is backing himself to change all that in the next couple of years. Give him time and he believes he can be more than just a hopeful onlooker when Porsche launches its future Le Mans campaigns.
Smalley was wearing Porsche team gear because he's the current Carrera Cup GB Junior, a status coveted among the highest honours for young British racing drivers. As the Junior for this year and next, Smalley is already technically a factory driver. Now he just needs to convince Porsche to keep him on the books, first by winning the Carrera Cup and then by progressing through the international GT ranks. It's worked for others: among the six works 963 drivers are Frenchman Mathieu Jaminet and Australian Matt Campbell, both of whom have graduated from Porsche Junior status. They are the hard proof it can be done.
Faith in the system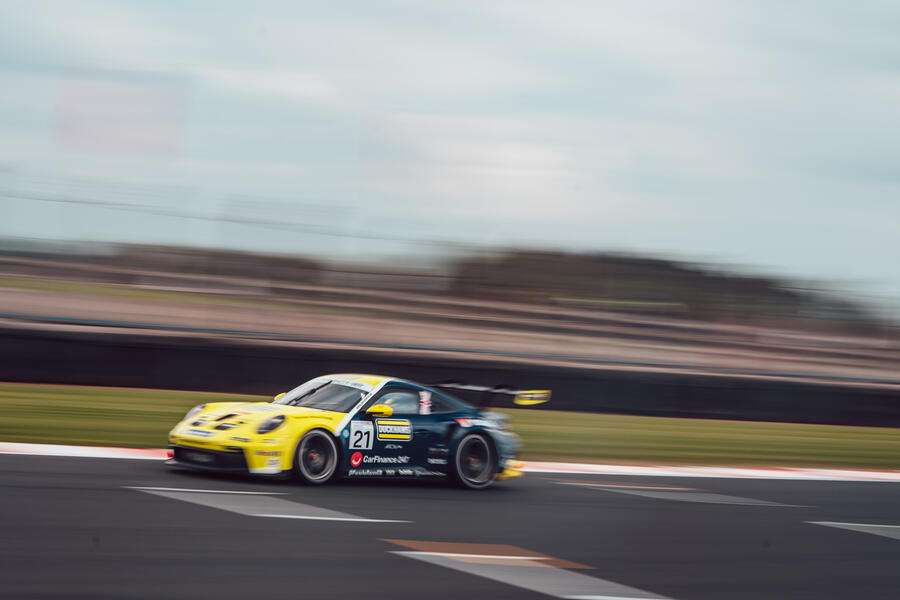 In the past, Formula 1 superstars were called on to boost the sophisticated Porsche 919 hybrid LMP1 campaign. Nico Hulkenberg made a Le Mans-winning cameo in 2015, the same year Mark Webber became a World Endurance Champion. But this time F1 star names are conspicuous by their absence. "Nothing against F1 drivers, we decided to go down this route because we believe this will give us the success we want," explained Porsche motor sport chief Thomas Laudenbach. Home-grown talent over 'Galacticos' is the refreshing theme. When Fernando Alonso twice won Le Mans, naturally he hogged the headlines over the Toyota team he drove for. If Porsche scores its 20th Le Mans win next year, that won't happen if the wider public don't recognise the names of the racing drivers.