A sense of joy and celebration should mark the return of the Australian Grand Prix this weekend as Melbourne welcomes back Formula 1 for the first time since 2019. Albert Park was sorely missed during the pandemic, and everyone will be excited as they head for one of the most popular F1 races.
Quite a contrast, then, to the troubling and uncomfortable Saudi Arabian GP. Hopefully the only missiles featuring Down Under will be the fast-in-a-straight-line Red Bulls that will take on the reborn Ferraris, as we anticipate round three of the increasingly tasty duel developing between Max Verstappen and Charles Leclerc.
Around 10,000 miles away back home, as the action starts at 6am on Sunday morning, the tight-knit staff of a small family firm based near Arundel in West Sussex will be tuning in, bursting with pride as they are for every grand prix at the thought that all 20 cars launching off the grid feature a little part of their own contribution. They work for FEV, a specialist in fire-suppression systems that's responsible for the on-board extinguishers used by all 10 F1 teams.
This is the secret world of F1: a key cottage industry supplier that you never hear about, trusted to provide an essential service to keep the wheels turning. They just choose not to shout too loudly about it – which is why we paid a visit to find out more.
Keep it in the family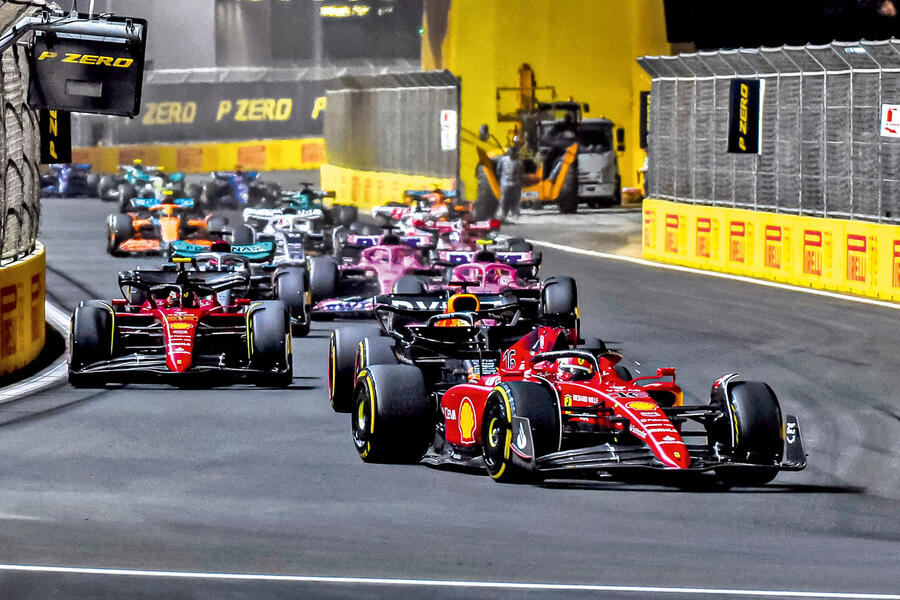 FEV was founded in 1990 by the late Derek Jones, whose family, ahem, keep the flame alive today from a nondescript unit on an industrial estate. Grandaughter Anna Tuppen looks after sales and commercial interests and gives us a warm welcome. Her parents, uncle and aunt own the business, her brother Jack looks after design and development and her husband and cousin are among the 11 employees, so it's a proper family concern.