When Audi launched its Audi A3 saloon, I remember thinking it was a bit niche and pointless. How wrong I was.
Instead, Audi has proved ahead of the curve by launching a baby saloon which, by all accounts, has been very successful.
Then, last year, BMW revealed its 1 Series saloon exclusively for China, though the model is expected to reach other markets eventually.
And now, Mercedes has finally caught up, having revealed its A-Class concept at the Shanghai motor show. It'll certainly make production, according to sales and marketing boss Britta Seeger but not until next year or maybe even the year after.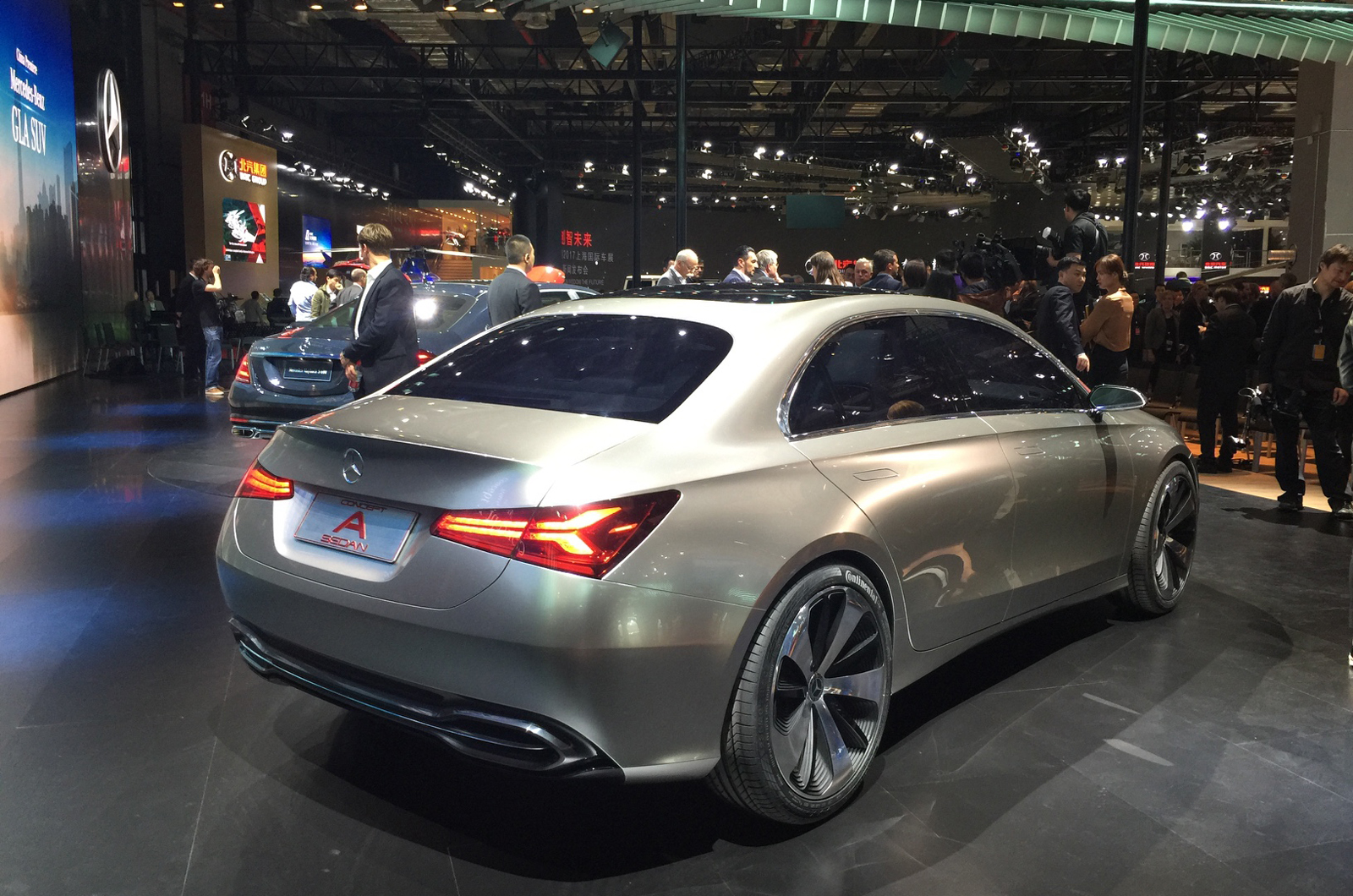 However, Seeger added that the concept's design wasn't confirmed for production which is a shame because it's a great looking thing.
As a hatchback fan, I'm always sceptical that a saloon style as an afterthought can ever work. Yet this concept looks so infinitely better than its existing hatchback rival, you have to applaud Mercedes (and wonder why the hatchback can't have better lines).
The rear lines of the concept are clean while that little lip looks sporty but understated. In concept form at least, it's a very classy entry-level offering which will appeal to many an exec.
Of course, China is the natural place to launch it given the market's importance to Mercedes. But when it does arrive in Europe, it will make a decent dent on the Audi A3 saloon and its current monopoly in this segment.