The Mercedes-Benz Concept A Saloon, revealed at the Shanghai motor show, previews the striking design of a new entry-level saloon.
A production version is set to reach the UK by the end of next year and will be part of the German firm's eight-model compact car line-up.
The new four-door has been conceived to challenge the likes of the Audi A3 saloon and upcoming BMW 1 Series saloon. The latter is currently produced and sold exclusively in China, but BMW officials say it is likely to be offered globally when the third-generation 1 Series is launched in 2019.
As with the models offered by its premium brand rivals, the new Mercedes saloon is set to give buyers the choice of a range of four-cylinder petrol and diesel engines, including a 400bhp-plus turbocharged 2.0-litre petrol unit in a range-topping A45 4Matic variant.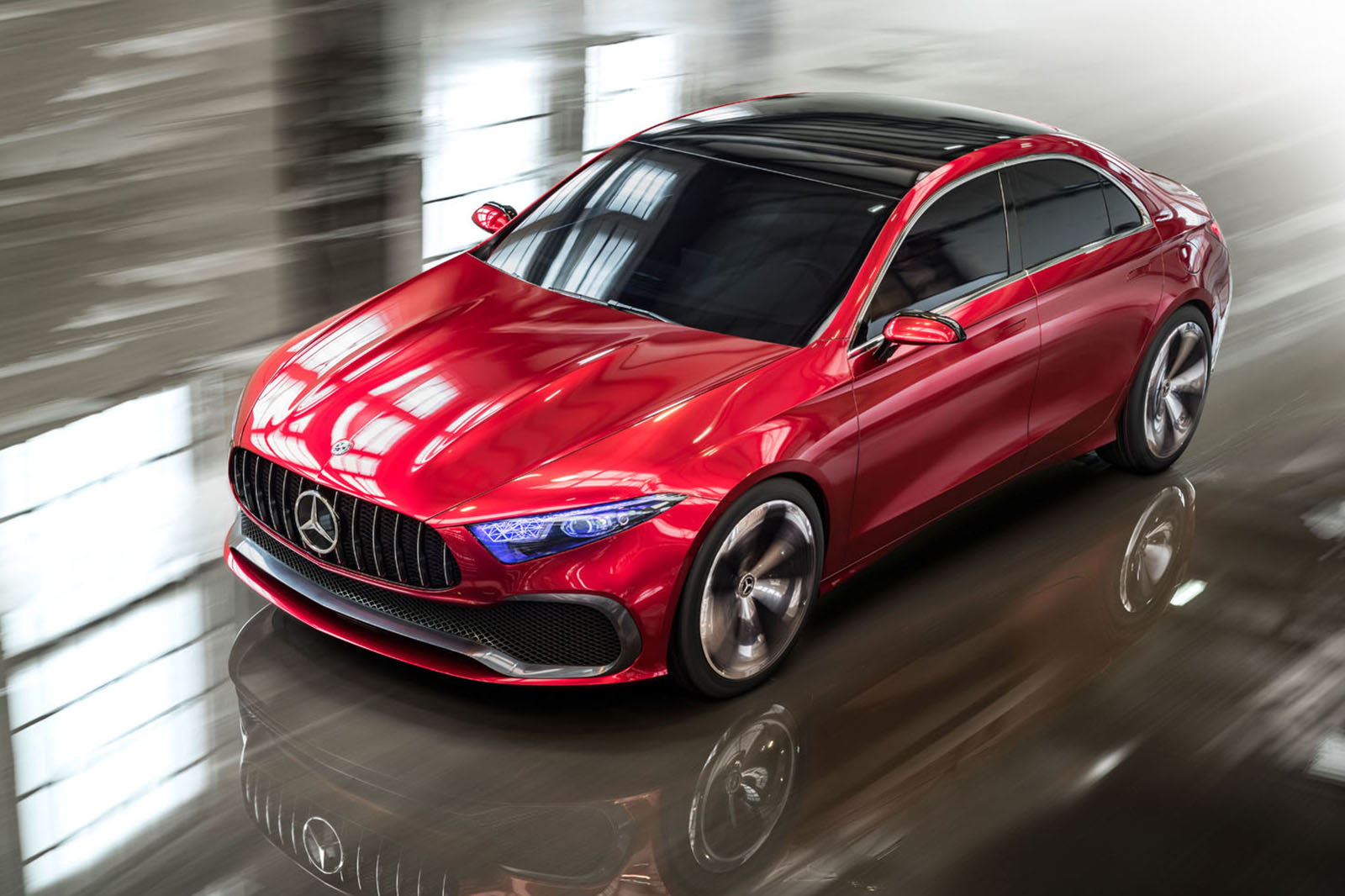 Insiders suggest this car will be added to the Mercedes-AMG line-up in 2019 as a direct competitor to the recently introduced Audi RS3 saloon.
Also planned is a petrol-electric plug-in hybrid version that will offer a pure-electric driving range of up to 31 miles. Alongside standard front-wheel drive, the Mercedes-Benz A-Class saloon is also being engineered to support Mercedes' multi-plate clutch 4Matic four-wheel drive system in combination with most engines. Again, this mirrors the strategy adopted with Audi and BMW for the A3 saloon and 1 Series saloon.
The new A-Class saloon will take a place in Mercedes-Benz's compact car line-up alongside successor models to the A-Class, Mercedes-Benz B-Class, Mercedes-Benz CLA, CLA Shooting Brake and Mercedes-Benz GLA, as well as a new SUV, likely to be called GLB, that will rival the BMW X1.