The vinyl-wrapped bucket seat hugs your hips but stops at your shoulders. The veneer dashboard ahead has retained its original chrome buttons, but the rev counter has been rotated 90deg clockwise. There's a roll cage that encircles the interior, but there's also an ashtray to your right with evidence of recent use on the central tunnel. Yes, this is a proper vintage Italian racer.
Actually, it's the jaw-droppingly gorgeous Alfa Romeo GTAm that graced the Goodwood Festival of Speed last week. A car with motorsport history that dates back to its birth in 1970 but a power-to-weight ratio (234bhp per tonne) that shames many new sports cars of today. And now it's yours truly sat behind this svelte coupé's steering wheel as the 1750cc four-cylinder engine up front fires into life with a hellish growl.
The gearlever pokes out of the dash at about the same height as the EP3 Honda Civic Type R's, but the gate action is vertical, so to engage first you push the lever left and up towards the sky. The clutch is light, but I'm told the spark plugs will be flooded if the engine's left to tick over, so your right foot is under constant demand of heavy prods of the throttle.
Goodwood Festival of Speed: oddities and unexpected gems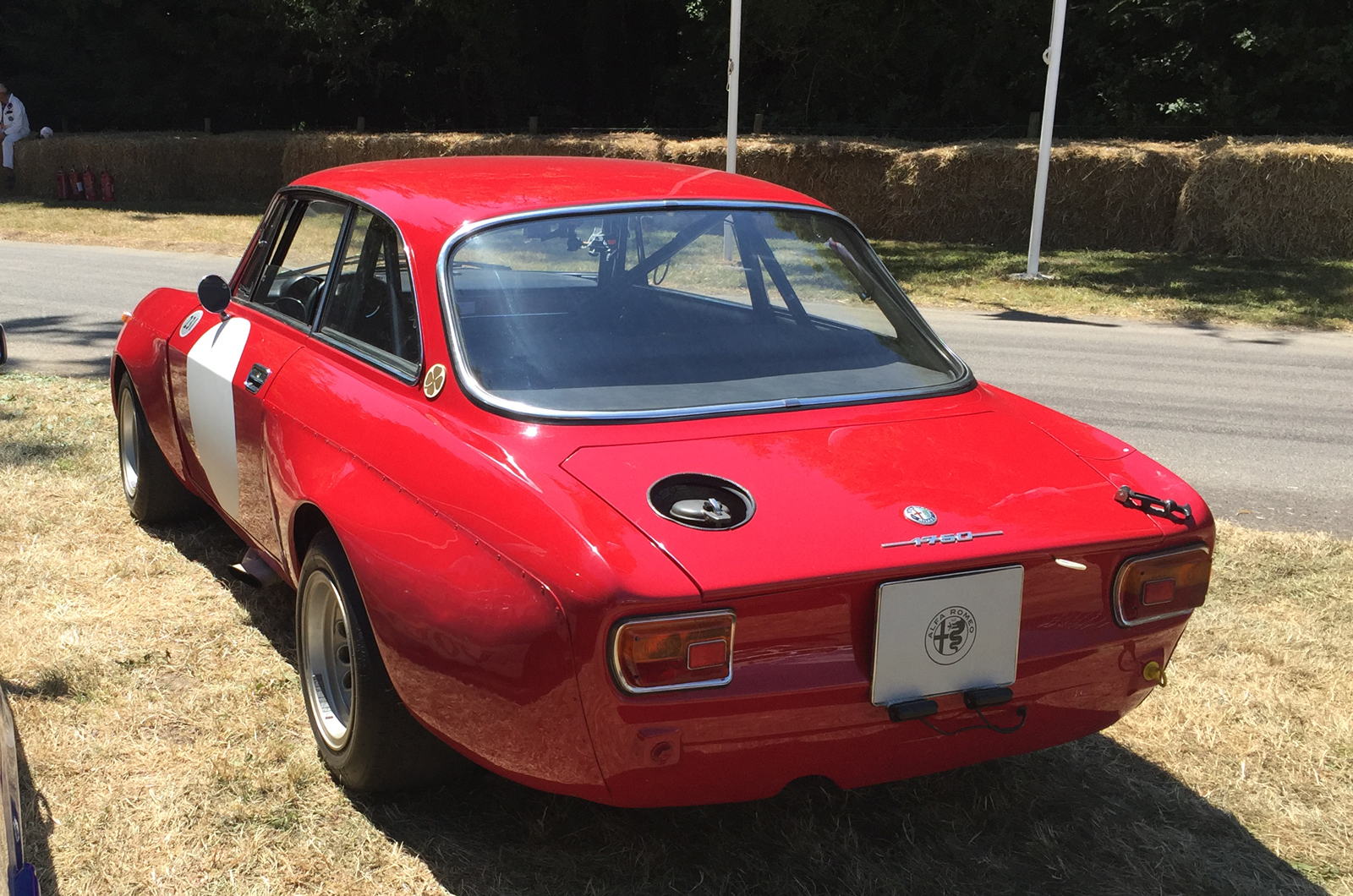 This, of course, makes it incredibly hard to navigate through the Goodwood paddock, especially on downhill sections where you have to heel-and-toe to keep the revs up while squeezing the brakes to prevent running over the hundreds of spectators, each apparently more eager than the last to soak up the raucous tone of this red two-door. It's a workout turning those thick wheels too, due to the lack of power steering... I'm not even at the start line and I'm already exhausted. No wonder the regular driver of this car needs a smoke now and then.