This week, Steve's made a visit to the Palace of Westminster and is considering a future purchase. But first, he tells us about a very special experience he had at this year's Goodwood Festival of Speed…
Saturday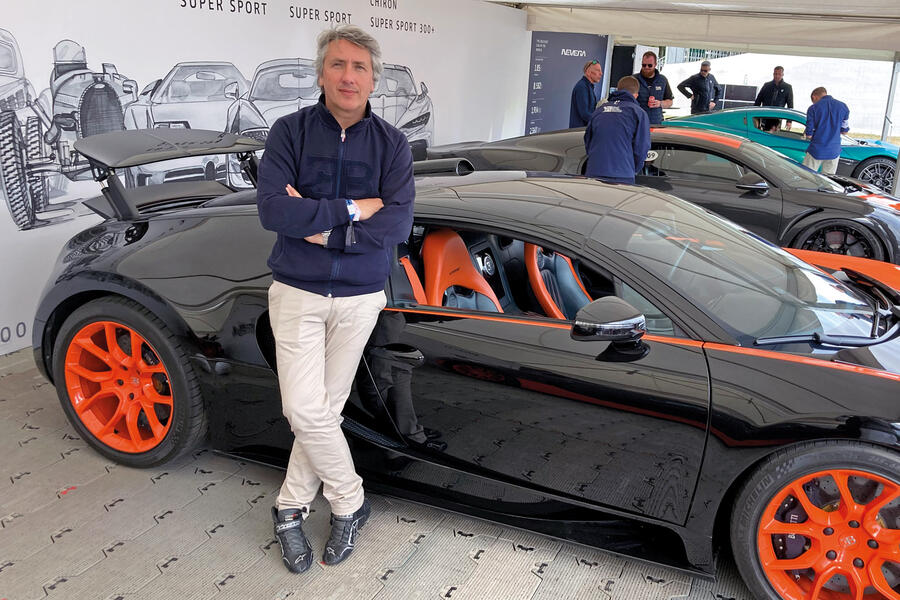 Are you a good passenger? I am, and I'm not. I can do quick road miles in perfect serenity beside someone I trust, but I've never been much good at having my innards rearranged in the second seat of something extremely quick – such as the Bugatti Veyron Super Sport in which I was driven at Goodwood.
Of course, you can't refuse such an offer. The potential of this car (1184bhp, 268mph, 0-60mph in 2.2sec) is such that the only way you'll ever really discover how it goes is by going with someone who drives it as an expert. Such a bloke was Olivier Thévenin, Le Mans winner and one of Bugatti's select test driver group who can (a) drive like the wind, (b) make fast cars feel refined and (c) be nice to customers who have the bottle to sit beside them while they drive. That's a helluva balance of skills.
The run was extraordinary. Managed to ignore the loads on my body and clock the car's amazing sounds, traction and grip. Olivier went a bit quiet before the run, which made me think he'd give it everything. I was profoundly impressed at how brilliantly he brought the tyres to their limits (you could hear them howl as we accelerated, cornered or braked) without exceeding them. It was exhilarating, not scary. Depressing, mind. I could no more do this than walk in space.