In the Volkswagen Group's hugely ambitious plans to roll out a veritable armada of electric vehicles on its MEB architecture, the Volkswagen ID Buggy might seem like an fun but frivolous distraction.
Creating a no-frills electric reinvention of the 1960s Beetle-based beach buggies is a good way to show that Volkswagen is in touch with its heritage. And it does that: the ID Buggy is retro yet forward-looking, and delightfully no-nonsense and simple: no fancy autonomous systems here.
But the eventual production version will undoubtedly be a niche product when compared to the ID hatch, the ID Crozz SUV – and not to mention forthcoming MEB-based EVs from sister brands Seat, Skoda et al. VW design chief Klaus Bischoff admits a production ID Buggy is only viable because it can benefit from the economies of scale of the rest of the ID range.
Still, I reckon the ID Buggy – or more precisely, what Volkswagen wants it to represent – could be an absolute game-changer. And that's because Volkswagen wants third party firms to create their own. It has already signed up one partner: German EV start-up E.Go.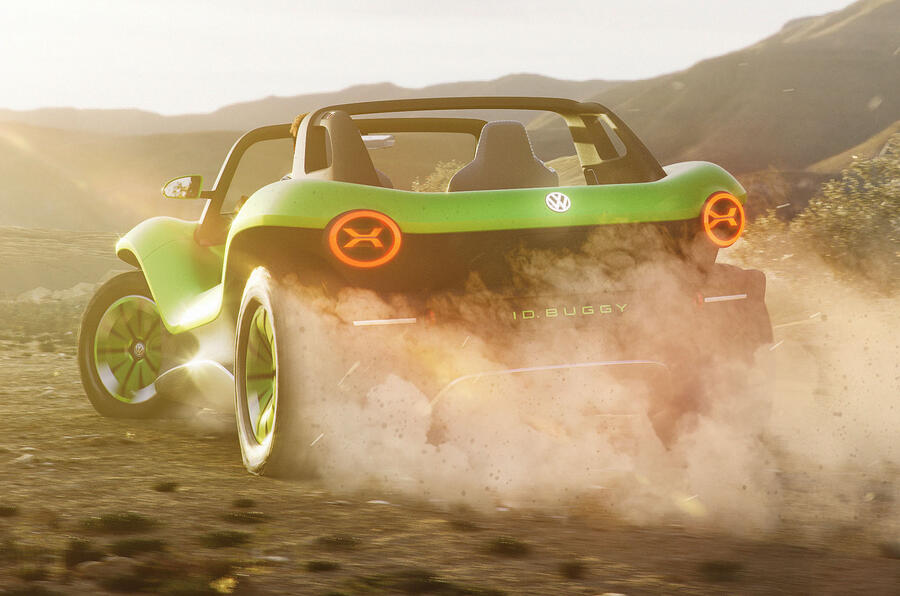 The idea is that the modular design of the MEB platform supports a detachable upper body – in the case of the ID Buggy, VW has used relatively cheap, lightweight composite bodywork. That makes it relatively simple and affordable for small manufacturers, engineering firms or start-ups to create their own body kits.