Mercedes-AMG boss Tobias Moers has confirmed that the Project One's hybrid set-up will make it into a series-production car by 2020 or 2021.
While he wouldn't disclose which model, he described the Project One as a "front-runner" for other models, which gives AMG "a lot of options". Such a model may not use the turbocharged 1.6-litre V6 petrol engine sourced from Mercedes-AMG's W08 F1, but it would employ four electric motors in the same set-up.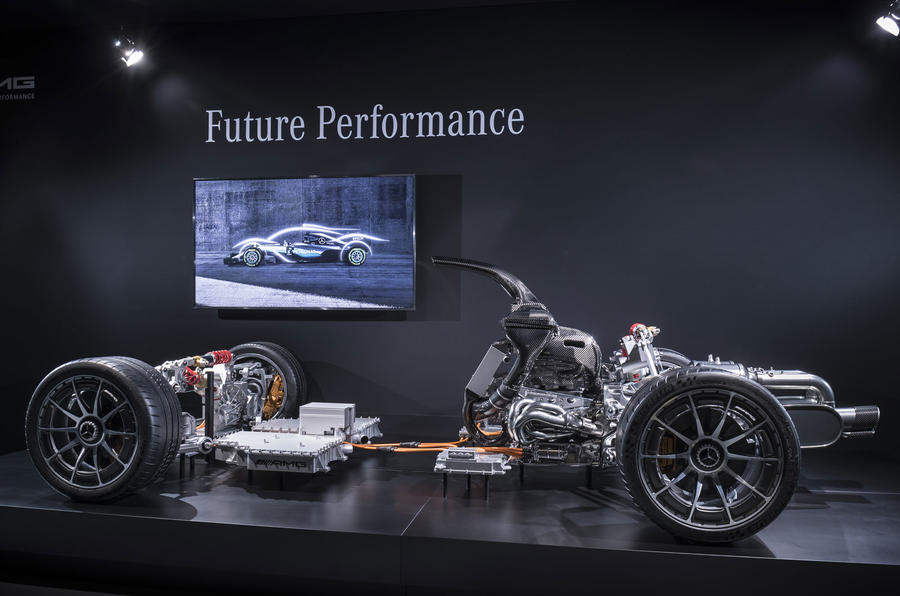 In the Project One, one motor is used to drive the turbocharger. A further, larger motor is integrated directly into the driveshaft at the rear in a layout similar to the MGU-K (motor generator unit kinetic) used in the current generation of F1 cars.
The remaining two motors sit within the front axle, providing drive for the front wheels.
More content:
Mercedes-AMG Project One to generate 675kg of downforce
AMG boss Tobias Moers on the challenges of Project One