Cobbled yards seem to be a thing for me, Autocar and Skoda.
My first encounter with the Czech car maker came in 1993, in a sinister dark stone building where Volkswagen had set up a makeshift HQ. Just two years earlier VW had acquired a 30% stake in the privatised former-Communist manufacturer and I was on assignment to find out more about the new Favorit, which would be launched in 1994 as the Felicia.
Memories of this atmospheric setting came flooding back last week when Skoda revealed the facelifted Octavia in another cobbled yard, this time in Vienna at the art museum depository, to coincide with the city's motor show.
The Octavia is Skoda's global best seller, a position that fits its status as the spiritual successor to the Favorit as the right-size do-it-all hauler that motorises aspirational families all over the globe.
Last year Skoda built 436,300 Octavias in three factories, with around 200,000 of those in the Czech Republic and another 200,000 or so split between Russian and Chinese plants.
It's fair to say the Octavia has hit an engineering, brand and pricing sweet spot. It remains the brand's UK best seller, too, with 23,068 sold here last year, the balance of sales just skewed towards the more practical estate.
Given the £16k entry point into the range, a quality interior and the facelifted car's touchscreen infotainment system, LED headlights and crisp styling, it's no wonder it sells well.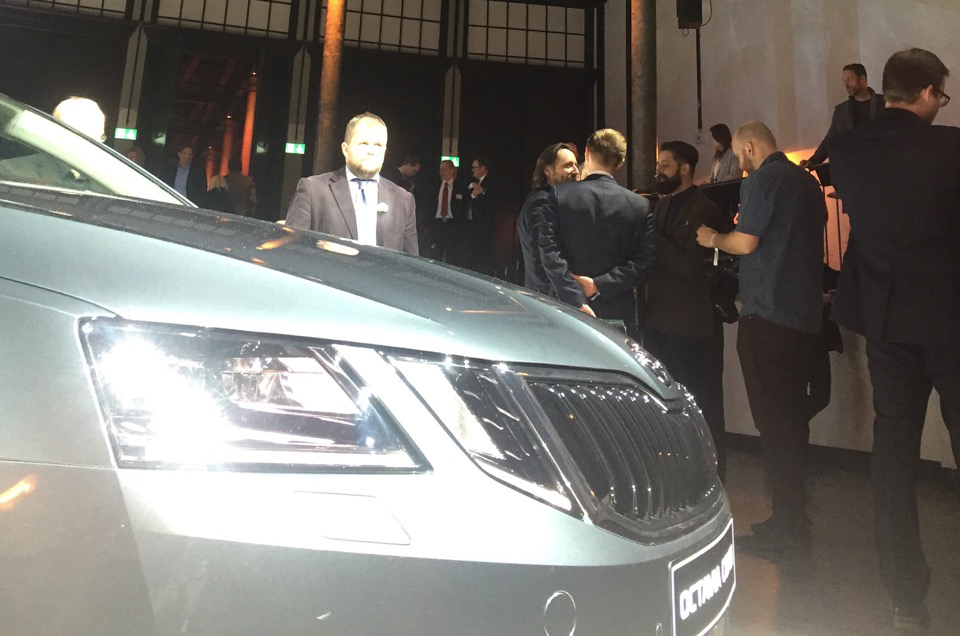 The continuing appeal of the Octavia lifted Skoda's global production to 1.1 million units last year – another record.
Production has just about tripled since 2000 as Skoda's model range has expanded, and the forthcoming Kodiaq SUV will boost that number further. A new Yeti and hybrid versions of the Superb and Octavia will keep sales bubbling.
In fact, this year every one of Skoda's models will be either facelifted or replaced.
UK sales have similarly been on a steady climb. Back in the days of the Favorit and its reskinned successor, the Felicia (the car that relaunched Skoda under Volkswagen ownership and which I was trying to scoop in Prague), UK sales trundled along at a respectable 8000 a year.
There were spectacular gains in the early years: in 1998 sales roared up to 20,564, and by 2000 they hit 29,255.
Last year Skoda sold 80,372 units in the UK — twice what it did in 2006 and 11 times the 1993 total. The Kodiaq and next Yeti will likely nudge UK sales over the magic 100,000 mark in early 2018.
There are challenges ahead, of course. A significant one is electrification and how to offer this expensive new technology at Skoda's value-for-money price point. Despite this, Skoda has plans to launch versions of VW's BEV electric car around 2020/21.
Another is whether to equip the next-generation Octavia with the costly multi-link rear axle that VW and Audi versions of the Golf platform use. Then there's the conundrum of how or whether to replace the Rapid, which suffers from slow sales, particularly in the UK.
But all bets are on that Skoda will take these and other future challenges in its stride. The company has proven to be remarkably resilient since the days of that sinister cobbled yard in post-Communism Prague. And there's no sign of that changing.