What is it?
The new Vauxhall Insignia Sports Tourer range aims to undercut its rivals with maximum value for money, and no model does it better than this: the Design Nav.
It sits one rung up the trim ladder and therefore comes with a lightened version of its siblings' standard kit lists, but you still get the same bragworthy storage space, smart exterior looks and, as this is a Nav model, a touchscreen with satellite navigation.
As you'll know if you read our review of the higher-specced SRi Nav, the new larger Sports Tourer can swallow more luggage than its archrival, the Ford Mondeo Estate, beating that car by 60-litres whether the rear seats are up or down with 560 or 1665 litres of space respectively.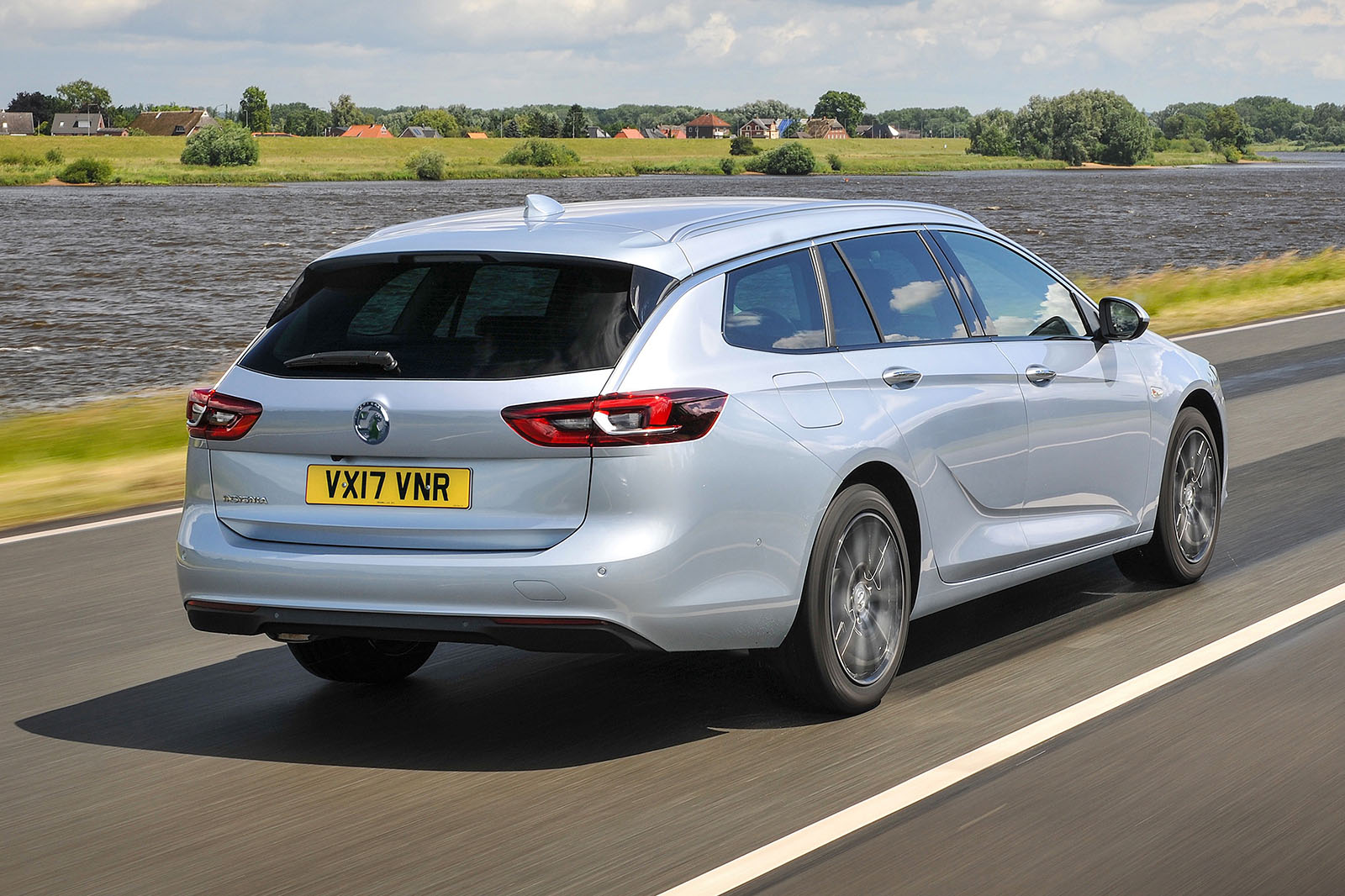 Admittedly that's 90 and 115 litres off the impressive Volkswagen Passat Estate, but when you consider that the car we're testing today, a Design Nav with a 1.5-litre petrol engine that costs from £19,480, undercuts its German rival by almost £4000, that loss seems fair. Even VW's Volkswagen Golf Estate costs about £1000 more, and that smaller car slots into the class below.
The Sport Tourer's turbocharged 1.5-litre four-cylinder promises respectable performance too. Vauxhall claims 138bhp and 184lb ft of torque, enabling 47.1mpg combined and CO2 emissions of 136g/km. The 1.5-litre car can carry payloads of up to 593kg and tow an unbraked trailer weighing 730kg.
Like the rest of the range, this low-end Sports Tourer gets a slightly stiffer four-link rear suspension setup to the Grand Sport hatch. However, unlike the rest of the range, the Design and Design Nav models don't get standard-fit electric folding rear seats. Nevertheless, they can be optioned in, as can a powered tailgate.