Why we're running it: To see whether the latest Superb can cut it as an object of not only supreme practicality but also luxury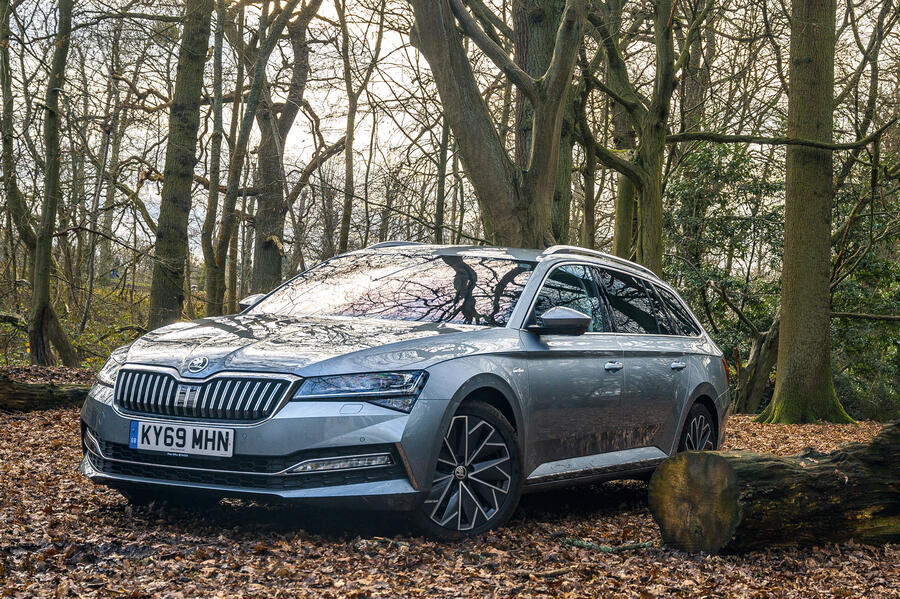 Life with a Skoda Superb plug-in hybrid: Month 4
An iV infusion would help improve our plug-in's vital signs - 15 July 2020
The disadvantages of not having my own home charger are quickly becoming apparent, I'm afraid.
Although I've been running this new plug-in hybrid Superb for a few weeks now, my current total of attempted plug-ins stands at just one. I say 'attempted' for good reason, too: as soon as I'd hooked the Skoda up to the Ecotricity motorway charge point I'd located on my way back from a day-long photoshoot, I discovered it wasn't actually working.
Admittedly, this discovery didn't come as much of a surprise, given the network's known issues with reliability. And because I knew I could simply roll away again on petrol power alone, my encounter with the broken charger wasn't the disaster it might have been had I rocked up in a pure EV. But even so, the fact that I've only really been able to reliably charge the Superb's battery using energy drawn from its 1.4-litre four-pot engine while sitting on the motorway isn't ideal.
So far, my average fuel consumption has been flitting between 40mpg and 41mpg. Given the fact there's quite a lot of Skoda for the petrol engine to lug around largely by itself, that isn't such a bad result. But it's still a way off the Superb's 201.8mpg claim, highlighting just how large the discrepancy between a PHEV's claimed and real-world consumption figures can be if you don't play to their strengths and use them in the correct manner – namely by charging them frequently.