Why we're running it: To discover whether this fourth- generation best-seller continues to impress as the left-field family car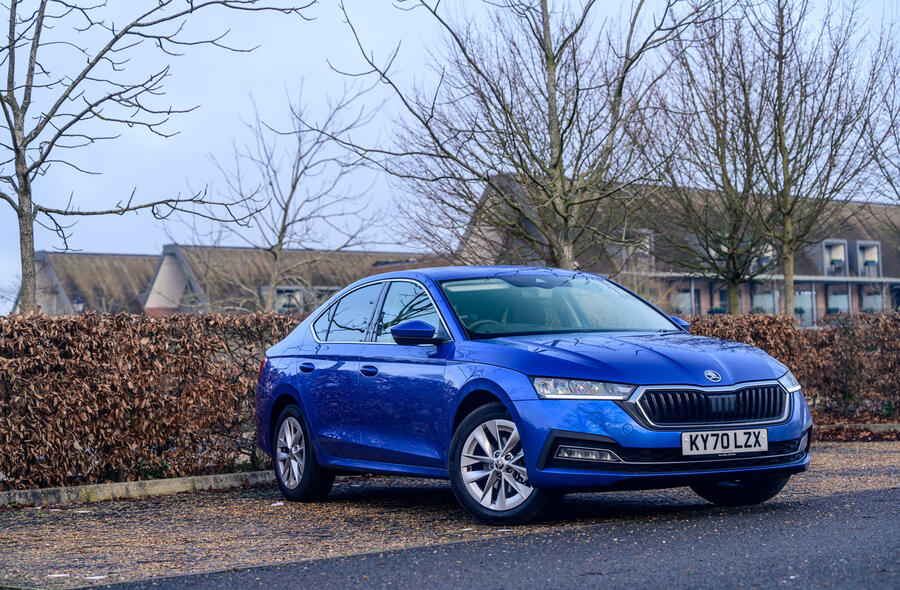 Life with a Skoda Octavia: Month 3
Our plus-size hatchback proves its worth as indispensable family transport - 14 April 2021
As lockdown has gently eased over recent weeks, I've had a few valid reasons – hoorah! – to travel slightly farther afield with the Octavia. It's all relative, of course: I'm not doing the miles that most drivers would traditionally do in this particular model, given that around 80% of sales are to fleet buyers.
The local trips here and there that I've enjoyed so far have solidified all I already thought about the car. This is a great all-rounder that's as functional as I had hoped it would be, offering comfort, practicality and unremarkable but sufficient power.
That's perfect right now: as a new parent, I'm not thinking about a car that excites but instead something that involves the least fuss possible. And that's exactly what I have: I haven't had to consider a single thing about the Octavia that might hinder a journey in it.
Interior space remains one of its stand-outs, as it has been for as long as I can remember. Rear leg room is often comparable to that in cars occupying the segment above, and the boot space is crazy big. The hatch can hold 640 litres – 260 litres more than that of the Volkswagen Golf. Recently, I chucked in all the absurd baby items that I swore I would never have, and didn't even have to think about packing it all in sensibly.
The Golf is always my reference point when explaining the Octavia's place in the world. My oversimplified response to the same semi-regular enquiries – "What's this car then?", "What's it like?" – is this: "It's basically a Golf." Of course, the two aren't identical, but with the same Volkswagen Group platform and engines and with much shared hardware and software, it's a good starting place for context and begins to convey how good the Octavia is.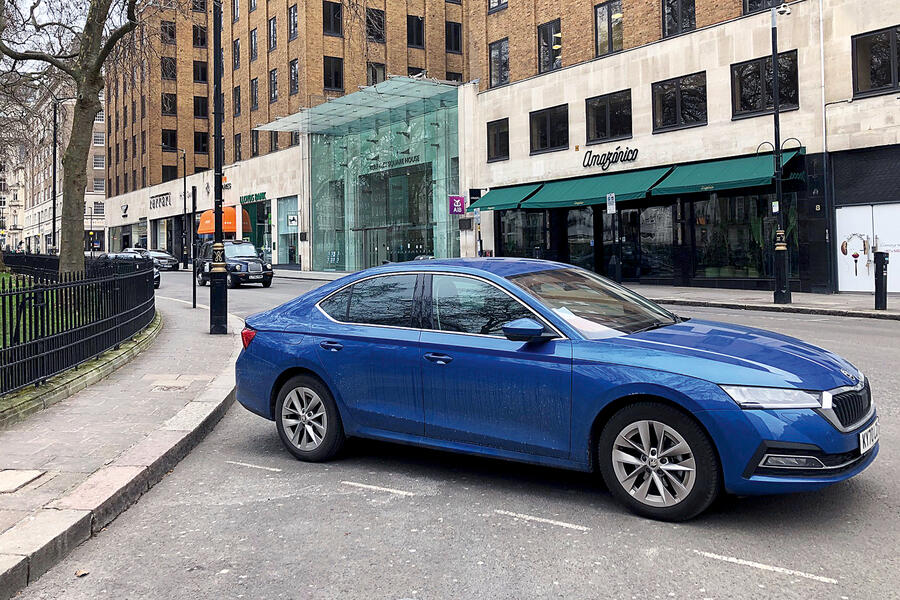 This isn't meant to be a driver's car, and it isn't one, but neither is it offensive to those with the driving bug. The nicely weighted steering is neither too quick nor too slow, and while the entry-level 114bhp 2.0-litre diesel, paired to a six-speed manual 'box, will never blow your socks off, it rarely fails to deliver what's needed.