What is it?
Short of reuniting the car with half a dozen high-revving cylinders, you'd have a difficult job improving the 718-generation Boxster.
Porsche's latest roadster is handsome, it offers performance almost perfectly proportioned to congested British roads, and it is in possession of absurdly biddable handling that anybody can enjoy. Without an outlay exceeding six figures, there is simply no better roadster to own if you value agility and communication.
All of which means we should greet with arms wide open this new GTS variant. It's an optimised mechanical and styling package that will head up the range until a Boxster Spyder arrives later this year with a version of the 4.0-litre firecracker from the 911 GT3. Yep – all six cylinders.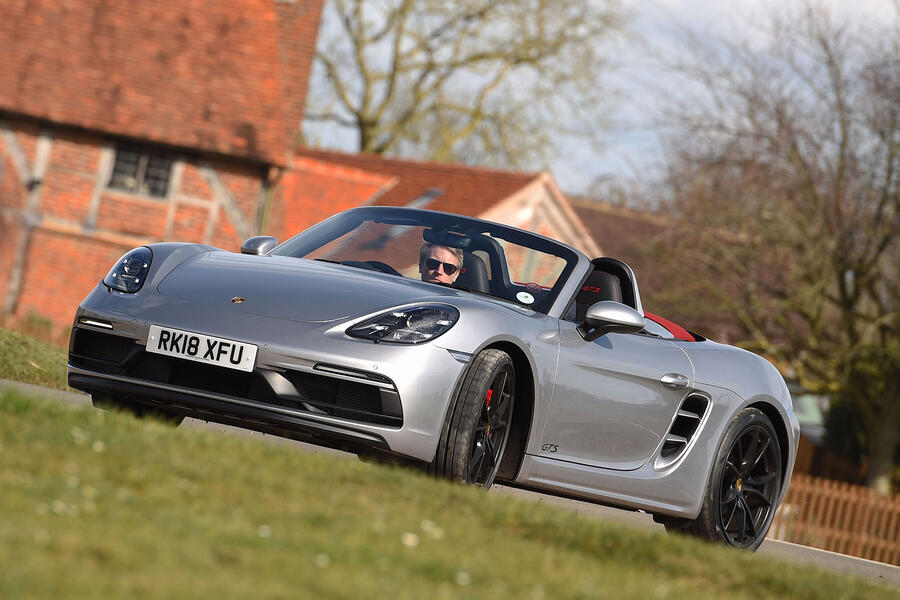 The aesthetic changes are standard GTS fare, and there's black plastic skirting, dark 20in alloys borrowed from the Carrera S and tinted lights alongside Alcantara interior trim and plenty of model designations. In silver with a classic red roof, our test car does the baby-supecar thing admirably well.
The principal hardware changes are the addition of Porsche Active Suspension Management, which sits the body 10mm lower than a Boxster S, and there's also a mechanical limited-slip differential for the driven rear axle. You can, however, go 10mm closer to the tarmac still by opting for the PASM sports suspension, with which our test car is furnished.