Why we ran it: To find out why UK drivers are turning to pick-ups in increasing numbers, and to determine whether the X-Class is as refined to live with as Merc's cars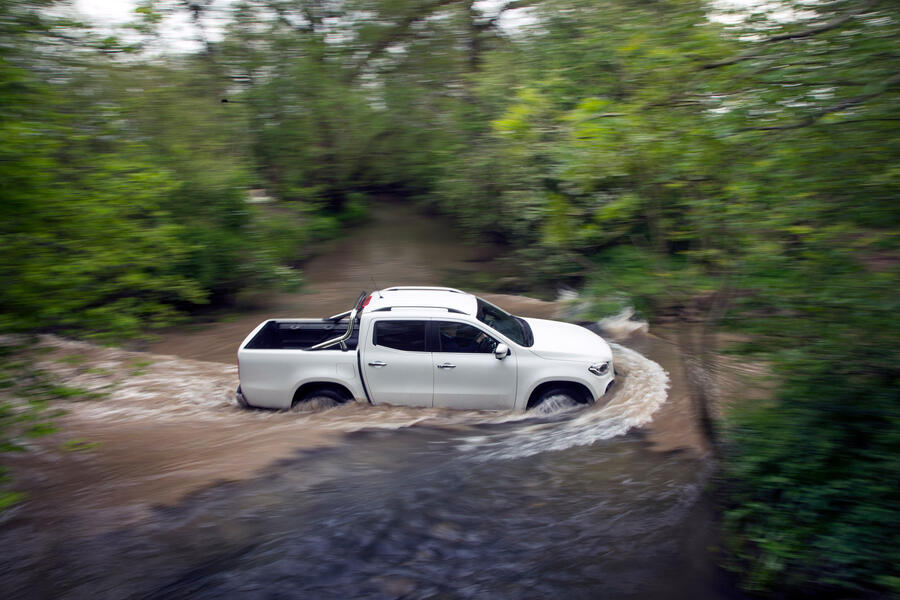 Life with a Mercedes-Benz X-Class: Month 3
Three months and 9000 miles later, we now know if a big, plush pick-up can slot in as an everyday work and family tool - 5th September 2018
The mileage tells the story. No self-examination is necessary to decide whether running a Mercedes-Benz X250d pick-up as my private car for the past three months has been a success. You only have to see how the odometer reading has climbed from 884 to 9850 in just three months.
I'm as surprised as anyone to discover that, while living in an environment where other cars are always available, I've used the Big X for most of my summer motoring.
Why this should be the case is a matter for deeper thought. There was always a risk that after its novelty value faded, the Merc pick-up might become a bit of a monument, left in a corner in favour of sportier and more convenient machinery. After all, our main plan was to investigate the phenomenon of UK drivers using low-tax one-tonners as family cars: what if I'd found the pick-up's limitations too great for someone not actually benefiting from tax savings?