Why we're running it: Could this finally be an EV that appeals to both the family driver and hot hatch fan?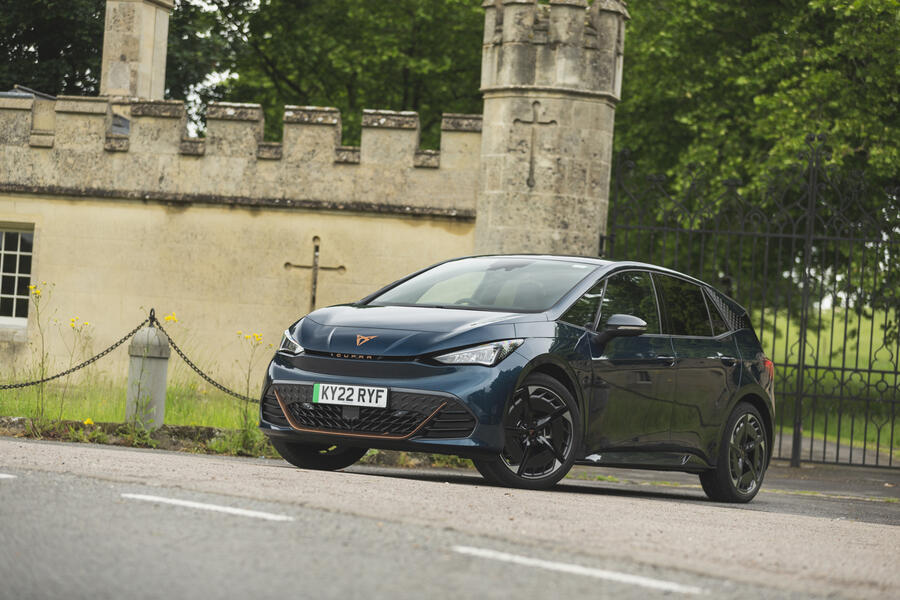 Life with a Cupra Born: Month 1
Welcoming the Born to the fleet - 20 July 2022
Over the past few years, the electric vehicle market has matured rapidly. No longer does an EV have to be self-consciously quirky to catch the imagination of buyers (think BMW i3 and Honda E), but that shift has resulted in a swathe of newcomers that are undoubtedly worthy but, well, really rather dull.
Spend enough and there are plenty of thrills to be had from the top-end Porsche Taycans, Audi E-trons and Teslas, but what if you have only a modest budget and fancy something that's entertaining to drive as well as environmentally friendly?
Cupra reckons the Born could be the answer, even if the raw ingredients aren't exactly enough to set your trousers aflame: it doesn't take much of an automotive expert to spot that beneath the bespoke badging and sharply defined copper detailing lurks nothing more exciting than the Volkswagen ID 3's underpinnings.
That at least means it's practical. The boot feels larger than its 385 litres – and, thanks to a dealer-fit optional rubber mat, it's now dog-friendly, too – and the compact electric motor and single-speed transmission leave acres of room for passengers in the cabin.
Plenty of decent-sized SUVs would struggle to better the Born's rear-seat space, which has masses of leg room, although my kids have complained that the central seat is both too firm and too high, so even my 13-year-old's taller friends are almost touching the ceiling.