Is the Volkswagen Golf GTI Mk5 (2004-2008) the hot hatch bargain of the moment? Around £3000 is all you need to pocket the keys to an early car with service history.
True, it'll be showing north of 100,000 miles, but if you keep a cool head and do your checks (see opposite), your money will buy a precision motor with the ability to paint a large smile across your face.
Click here to buy your next used car from Autocar
New, it cost £20,000 (the DSG dual-clutch automatic version was almost £21,500). Today, that looks like a steal, but even 12 years ago, the Mk5 appeared to be something of a bargain, especially in the wake of its underwhelming predecessors. Slow, heavy and dull to drive, the Mk3 and Mk4 Golf GTIs had squandered the Mk1's rich legacy. It would take the brilliant Mk5 to rescue it.
Available in three and five-door forms, it retained the Golf's tried and tested front-drive layout but had an all-new, stiffer and sharper chassis with fully adjustable independent suspension. Meanwhile, the 1.8-litre engine of old was replaced by a guns-blazing, 197bhp 2.0-litre turbo, fed by VW's new FSI high-pressure fuel injection system that directed the precious stuff straight into the engine's rapacious cylinders. As a result, the manual GTI could nail 62mph in 7.2sec (6.9sec in DSG form) and, with a light foot, return 35.8mpg.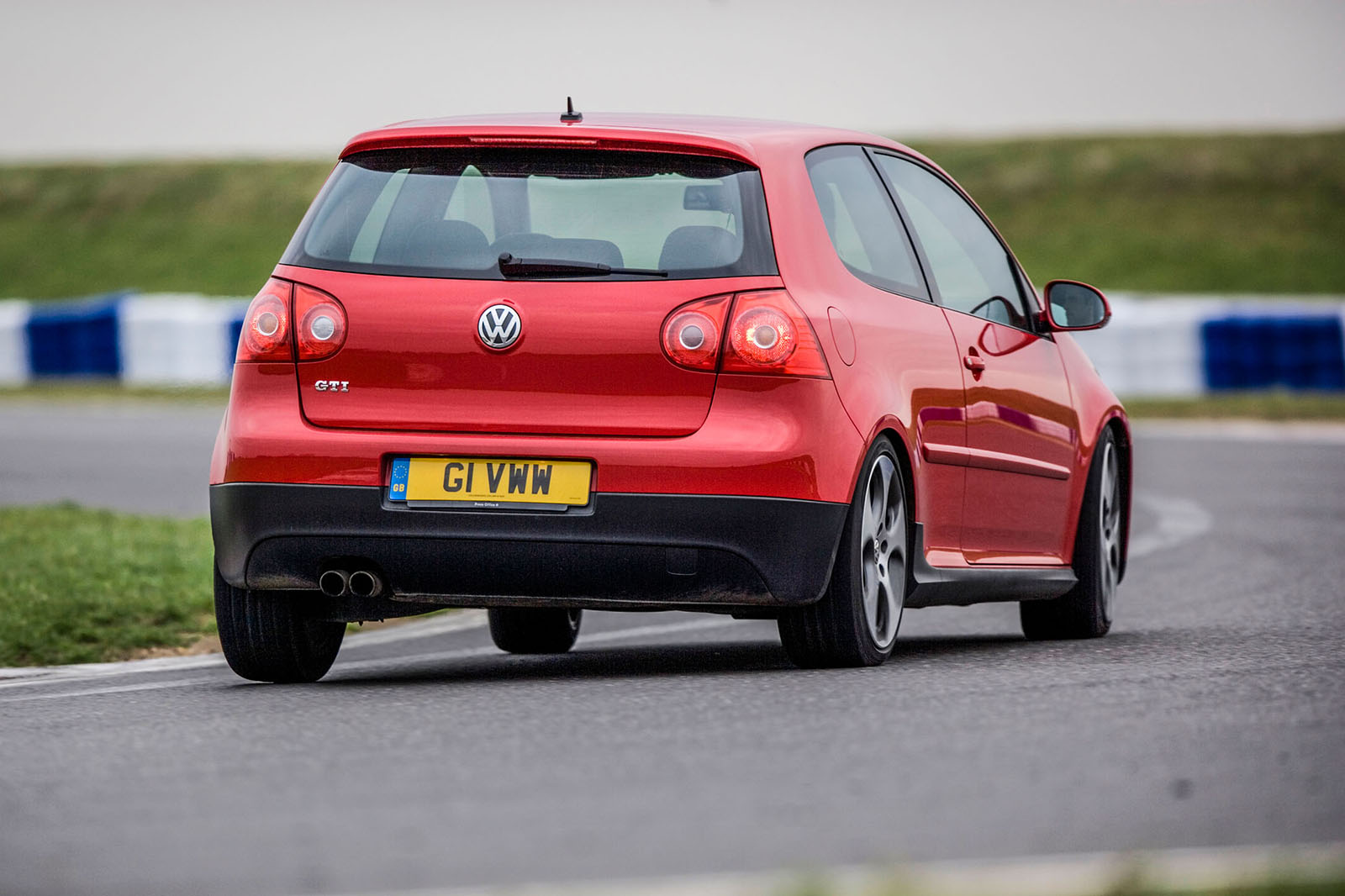 Faster, crisper and – almost – back on top (there would always be the more visceral Honda Civic Type R to show it a more exciting pair of heels), the Mk5 quickly stole hot hatch buyers' hearts. It sealed the deal with a five-star Euro NCAP crash rating and an equipment list that featured impressively comfortable sports seats, climate control and traction control.
In 2006 the Edition 30 arrived to send hearts soaring. This special edition, launched to mark 30 years of the GTI, squared up to the Honda Civic Type R with body mouldings, new colours, the return of the GTI Mk1's golf ball gear knob, partial leather trim and unique alloy wheels. The engine was tweaked to produce 230bhp, driving down the 0-62mph time to 6.8sec (6.6sec for the DSG). A Pirelli Edition, based on the Edition 30 but with Pirelli logos and available in sunshine yellow, followed in 2007.