Why we ran it: The Jaguar saloon is endangered. Can an updated Jaguar XF leave a lasting legacy?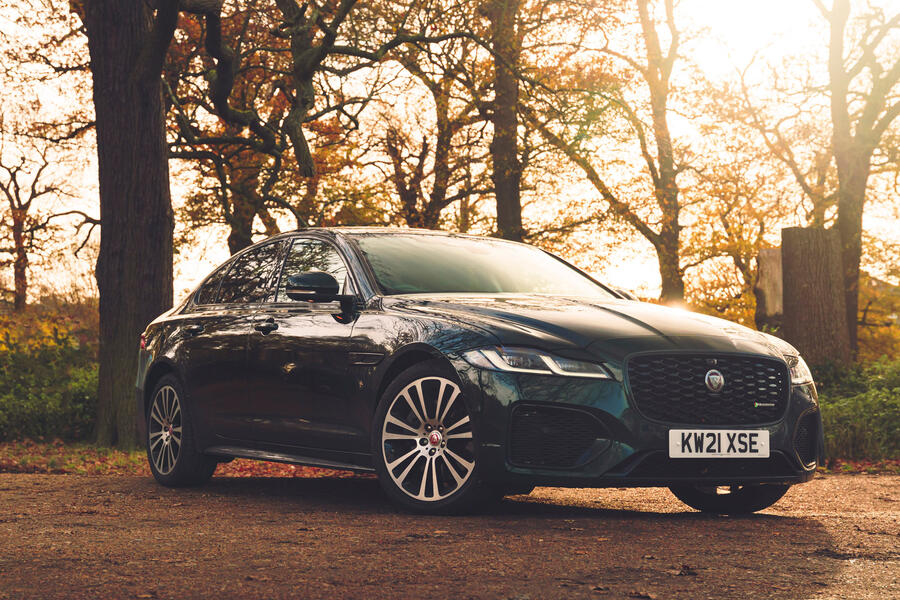 Life with a Jaguar XF: Month 3
Combustion-engined Jaguars may be on their way out but, as our time with one showed, there's life in the old cat yet - 19 January 2022
There are many reasons to be glad of 2022's arrival: England gets another stab at bringing home the World Cup, Glastonbury looks to be going ahead after a three- year hiatus, we get two days off for the Queen's platinum jubilee and... well, it just isn't 2021, is it?
But there will no doubt have
been some who, as Auld Lang Syne rang out across the land, thought to themselves: "That's it, then – only three more years of combustion- fuelled Jaguar models." I know I did, as I looked back fondly on 3150 miles comfortably passed at the helm of the XF saloon, which joined us following an extensive mid-life facelift and in the wake of Jaguar's ground-shaking pledge to go all-electric from 2025.
Even leaving aside that aspect
of finality, though, there remained
 a pervasive sense of occasion to each journey in the XF, cultivated by the well-resolved ride and keen dynamics. Driver and passengers alike exited at the end of each journey with nary a stiff limb or spinning head, and not quite so light on funds as you might expect after a stint in
a hefty, non-electrified saloon car.
The powertrain's duality of character could be this mid-rung XF's strongest suit, able to cover substantial tracts of the motorway network without bleeding you or 
your local oil rig dry. A personal best of 41.2mpg might not seem like the pinnacle of frugality these days, but it's not bad going for this segment. Plus, although I lamented the price of filling its whopping 74-litre fuel tank as petrol prices soared, it did mean my visits to the pump were infrequent.
But while this is an engine that seems to keep half an eye on the coffers, it's far from miserly. I'd
stop short of calling this a sports saloon (even if it's almost exactly
as powerful and quick off the mark as a Volkswagen Golf GTI), but in terms of outright punch and dynamic agility, there's plenty here to keep the fair-weather driving fan happy.