Why we ran it: To discover how deploying the premium EV's mighty acceleration dovetails with preserving its electric range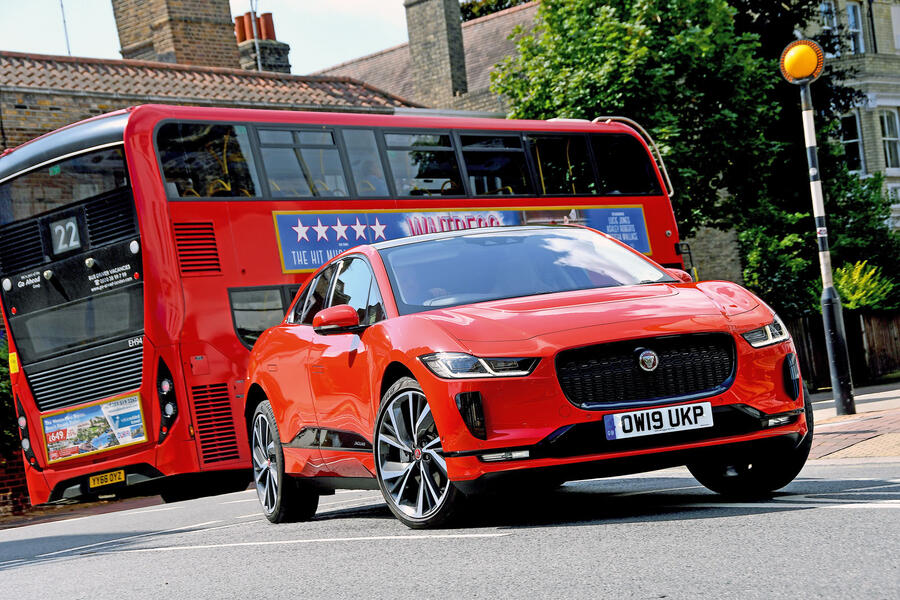 Life with a Jaguar I-Pace: Month 4
It's mightily impressive on a typical test drive but how about an extended test comprising over 9000 everyday miles? - 15th January 2020
These 'goodbye' stories are nearly always tinged with regret, mainly because we rarely run cars as long-termers that haven't already won our approval during earlier road testing. So when they leave, it's not pleasant.
However, the regret we feel with the departure of our Jaguar I-Pace, after more than 9000 miles, is on another, higher level. It's as if we're parting company with not just a great car but a passport to the future of modern driving. Since joining us, this has been our most potent and prominent link with the electrified world rapidly coming our way, so sending our I-Pace off to a new owner feels like a major step back.
Which is not to pretend that running the battery-electric Jaguar has been plain sailing. We've encountered glitches – one or two with the car, the rest with ourselves. It's clear that, although fundamentally reliable, at this point in electrification history cars like the I-Pace still need sympathetic owners prepared to understand and cope with their two main limitations: short range and a time-consuming refuelling process.
Jaguar promises a WLTP range of 258 miles for our version of the I-Pace, and after a recent software update, it'll honestly deliver most of that in summer (25 miles less at this time of the year). That's a decent performance for an SUV of its size (4.7m long) and weight (2.2 tonnes).
Everything works beautifully so long as you use the car for commuting and shortish journeys. If you're back on your own drive in 30-80 miles, your car will need only a tickle, or nothing at all, to be ready for action the next day. Given the I-Pace's superb driving characteristics (more later) and the fact that fuelling is one-third to one-fifth the cost of petrol or diesel, it's hard to think of a better car for your fairly short-haul purpose.