Why we're running it: To see if the market's best-value SUV, now refreshed, still embodies the Dacia ethos of functionality with affordability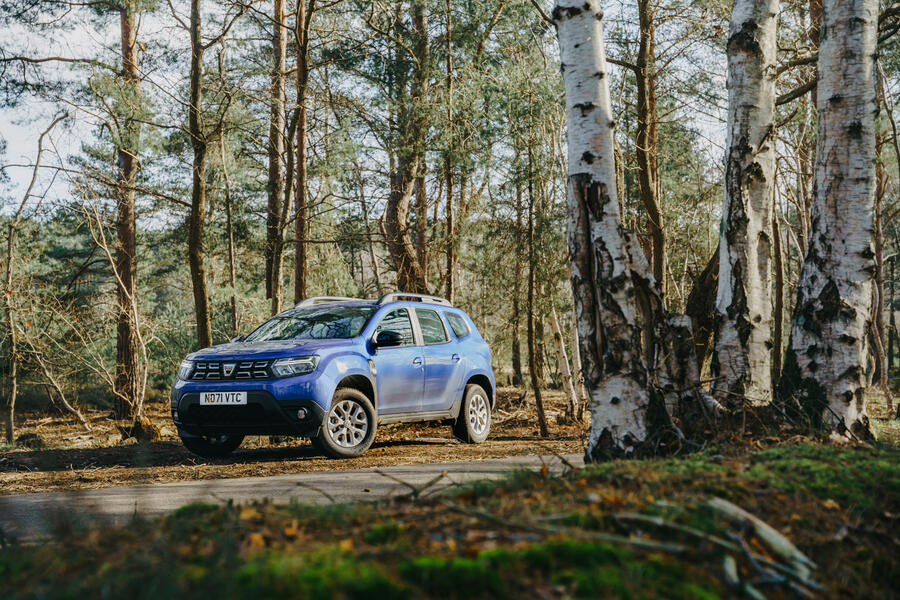 Life with a Dacia Duster: Month 6
The Duster's 4x4 system is top class - 22 June
After nearly 11,000 miles of trying, I put a proper low-grip surface under the Duster: not mud but wet grass, which can be like ice to drive on. With 4WD selected, it traversed gradients and side slopes with aplomb. In Auto (where it configures itself between 2WD and 4WD), there was a bit more hesitation and a hint of wheelspin, but traction was again excellent. Short overhangs and good ground clearance just make things better.
Mileage: 10,888
Breadth of budget 4x4's capabilities continue to delight - 8 June
I've just busted the 10,000-mile barrier, the Dacia Duster and I. This SUV arrived at Autocar with fewer than 400 miles on the clock, which means it has done those miles all in this calendar year.
One reason is that I've been busy these past few months, but the major one is that the Duster continues to be a vehicle of choice. It's small enough for traffic, big enough for loads and motorways, practical enough for daily chores and unobtrusive enough to go about its ownbusiness without fuss.
I've allowed selected (and insured) friends to drive the Duster of late, and three impressions shine out. First is that if you take the trouble to stand and look at it (as opposed to dismissing it out of hand because it isn't expensive to buy), you notice how chunkily good-looking it is.
Second is the refinement: it's quieter and suppler over bumps than new drivers expect, helped by its ideally sized 16in wheels (more on them in a moment) and suspension that feels as though more money has been spent on its damping than probably has been.
It can bounce a bit when driven hard over bad undulations, but it's nearly always stable and comfortable.