Why we ran it: To evaluate the depth and especially breadth of ability of the luxury SUV cohort's now established leader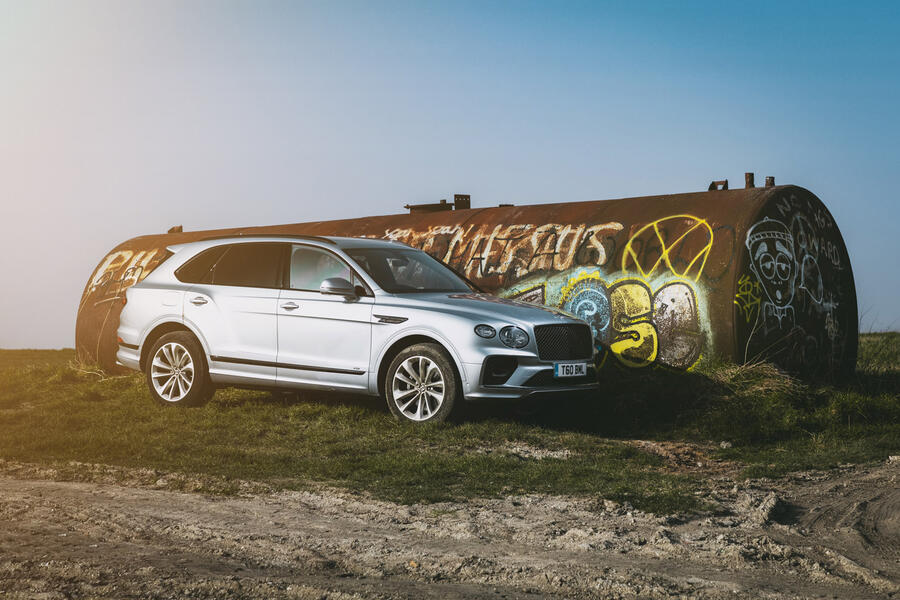 Is this V8 SUV now the best luxury car on Earth? Here's our final verdict - 2 June 2021
It's already a well- established conclusion that Bentley's SUV has a wider spread of abilities than any other car on the market. As well as being able to do 180mph flat out and lap the Nürburgring at supercar speeds, it can also crawl up precipitous muddy tracks that would stop any normal car short of a Land Rover.
And if this is true, the V8 edition of the Bentayga – my companion for the past several months and 2700-odd miles – must be the most broadly capable Bentayga (and Bentley) of the lot. This is my firm conclusion, at least.
To the original Bentayga W12's capabilities you can add better fuel consumption (for 20% lower running costs and a 20% greater touring range); you will make a £10k saving on the buying price; and (this is an open secret) you will get the better engine of the two that Bentley offers.
The V8 sounds better, is more responsive and is so close to the 6.0-litre unit in performance terms that, although you concede roughly 60bhp and 100lb ft of torque (which are worth 7mph on the top speed and 0.5sec from 0-62mph), you would be hard-pressed to notice the difference.
Bentley has always sold this car on versatility, and the pearlescent silver Black Series model that came our way set about proving this in its first week, coping imperiously with deeper than usual Cotswolds snow one day and gliding beautifully over bone-dry back-road bitumen bumps the next. It also toted copious quantities of stuff (our water softener has a gigantic demand for granular salt in bags) and capably helped a relative move house, even though we couldn't fold away its super-special rear seats to form a flat cargo floor.
The Bentayga's best and most exhilarating duty was always a day trip, especially if both rows of seats were occupied. They're superbly comfortable (provided that you make careful use of the multifarious ways of adjusting them), and there's yards of room for two in the rear.