Why we're running it: To see if Cupra's classy crossover is up to the rigours of day-to-day running
Life with a Cupra Formentor: Month 1
Welcoming the Formentor to the fleet - 18 August 2021
Some enthusiastic horn-tooting accompanied my first drive in the latest addition to Autocar's long-term test car fleet: the alluringly different Cupra Formentor.
There was I, waiting at the traffic lights when I looked to my right and saw an excited man gesturing at me to lower my window. "What is that? I like it so much." I told him. Maybe now he's a Cupra customer-in-waiting.
Evidently this is a car that has an effect on people, and that alone ought to make the coming months interesting. I remember finding it similarly arresting when I first saw the Formentor concept on a motor-show stand a couple of years ago (the production version hasn't changed much in the meantime).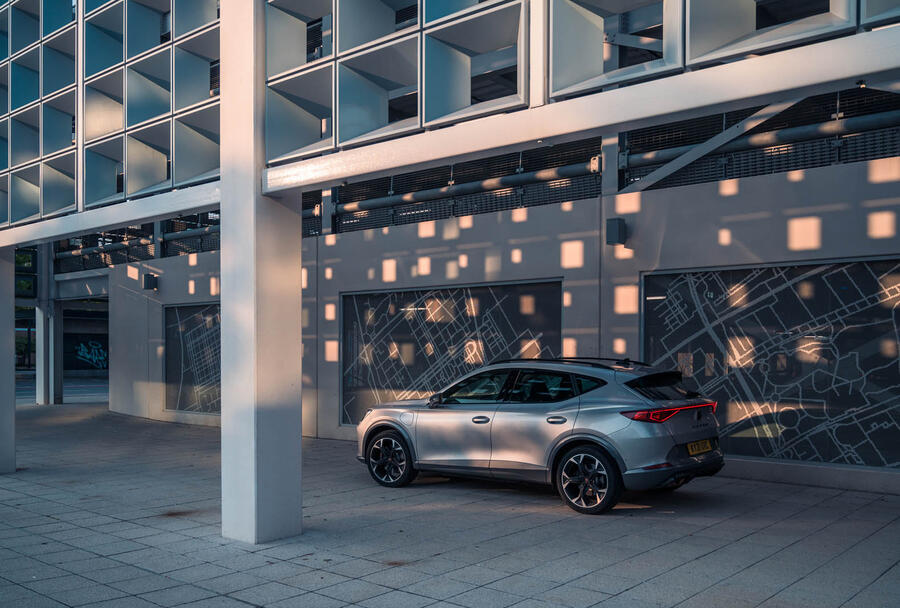 The details all look great. The full-width light bar at the back is really well integrated and more cohesive than it is on the Cupra Leon. The front foglights, tucked away neatly beneath the headlights, give a concentrated look to the car's face. And I'm particularly taken by the crease above the rear wheels: it's confident, it adds dynamism and it breaks up the car's visual mass in a clever way.
All of which is another way of saying I'm looking forward to taking photos of this car as time passes. The Urban Silver paintwork will allow the shadows and highlights created by its sculpture to really shine. I think the standard-fit 19in alloys could have been a little less generic and a touch more technical in their design, like some of the options offered by Audi and Volkswagen, but otherwise I've got very few complaints.