Whenever they encounter a 996-series Porsche 911 of 1998-2004, Porsche enthusiasts look the other way. As the first of the water-cooled models, it represents a betrayal of everything the car maker had hitherto stood for, they tell themselves.
Fortunately, their mantra has spawned a bargain. Prices for 996s start from as little as £6500 for a 2002 Carrera 4S cabriolet with 92,000 miles. From £15,000 to £20,000 should be enough for a straight 3.6 coupé or cabrio in two- or four-wheel drive with around 70,000 miles.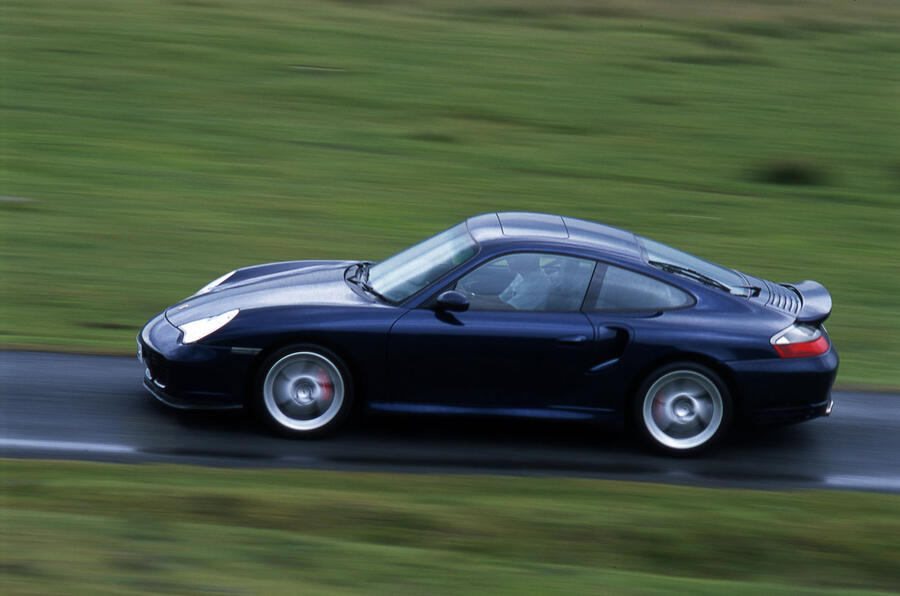 Most encouraging of all, dealers reckon prices for good cars are at their lowest point and showing signs of climbing as buyers, priced out of older air-cooled 993s and 964s, park their reservations and begin piling into the model. So with luck, buy now and clean up later on.
At launch in 1998, the 996 came in coupé form only, powered by a 3.4-litre flat six producing 292bhp and with a choice of six-speed manual or five-speed Tiptronic automatic gearboxes. A cabriolet followed soon after and then, in 1999, came the four-wheel-drive Carrera 4. This introduced Porsche Stability Management (PSM), a system designed to rein in the car at the limits of adhesion.
It was followed by a trio of high-performance, so-called Mezger-engined, versions that are beyond the scope of this brief guide. First out was the 355bhp GT3 – a stripped-down track-inspired version – followed by the 408bhp Turbo, with pumped-up styling to match. Topping them off was the rare 456bhp GT2. Prices for Turbos start at around £29,000. The only GT3 we saw, a 2004-reg with 64,000 miles, was £64,995.
A 2002 facelift retired the 3.4-litre engine for a 312bhp 3.6 with Porsche's Variocam 2 variable valve timing. The infamous 'fried egg' headlights also got the heave-ho in favour of the Turbo's 'teardrop' dazzlers. This is the generation to buy if your budget allows.