More high-speed express than B-road hooligan: that was our verdict on the E92 M3 coupé of 2007-13 (there's also an E90 saloon and E93 convertible). Its 414bhp 4.0-litre V8 could still make your spine tingle, said our testers, but there were concerns regarding both fuel consumption and the limitations of its rear-drive layout.
That said, we praised its layers of sophistication and ability to bring a little happiness to the daily grind, the latter being a quality that a good used one is still capable of to this day. And by 'good' we mean one with a full service history which, to be clear, must conform to the official schedule using the correctly specified oils, plugs, filters and fluids.
Click here to buy your next used car from Autocar
Tales of failing big-end bearings, possibly caused by tired oil or even low oil levels (there's no dipstick, so you're reliant on the car's less reliable display to tell you how much there is) are too numerous to chance your luck with anything less. It should include the 1000-mile running-in service, although some specialists say the value of this is over-stated and was only a warranty requirement.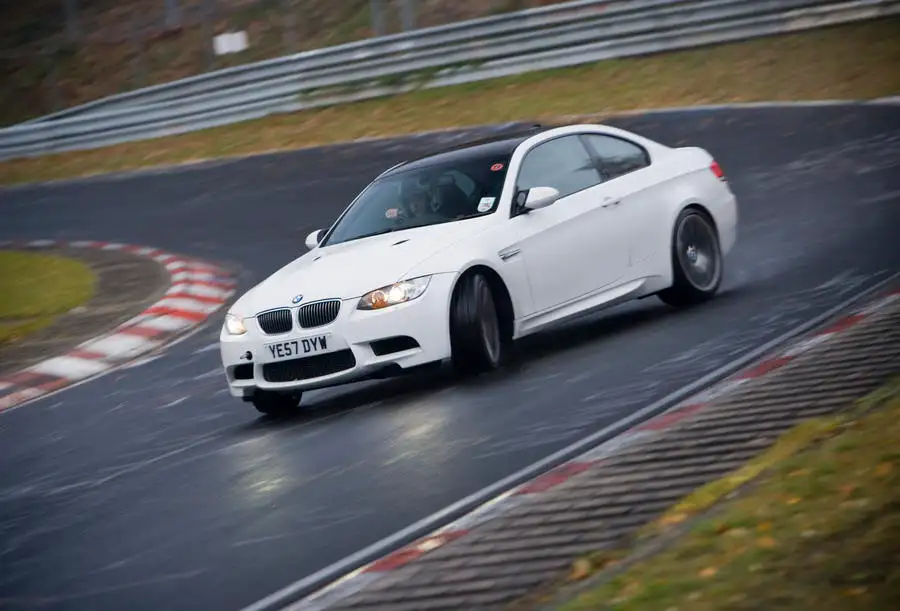 Today prices start at around £12,000 for a car which, in coupé form, cost from £51,000. It arrived in 2007 with a six-speed manual gearbox, Variable M-differential lock, dynamic stability control and the choice of three engine settings. Electronically adjustable damping (EDC) was an option.
A seven-speed dual-clutch automatic transmission (DCT) was optional. It was the first time BMW had used the new gearbox but it has proved to be reliable. Its Drivelogic feature allows the driver to fine-tune gear shifts. Purists dislike it but it was much more popular, more efficient and is, frankly, a lot more fun. Just check, if it's an early M3, that the 2008 recall concerning its control unit was followed through.