New BMW M division president Markus Flasch has left the door slightly ajar for the supply of his firm's latest six-cylinder performance engine – the 503bhp S58 unit destined for the 2020 M3 and M4 – to Toyota for use in a hotter version of the GR Supra.
Although the new-generation straight six has so far been fitted to only the X3 M and X4 M Competition performance SUVs, it is due to be installed in all of BMW M's next generation of compact high-performance models, from BMW the M2 coupé upwards. And, in a break from convention, it's possible that it could feature in a high-performance Supra, too.
So far, no expression of interest from Toyota has been made, according to Flasch. But if the deal was done, it would make it the first BMW M engine to be sold as a customer unit, and to feature in a third-party car, since the McLaren F1's S70 V12.
In conversation with Autocar, Flasch said: "We've certainly made no offer to supply the engine to Toyota – and no request has been made, as far as I know. But it's an interesting idea, if unlikely for now. It would be a lot for us to give away, you might say. But I'd never say never."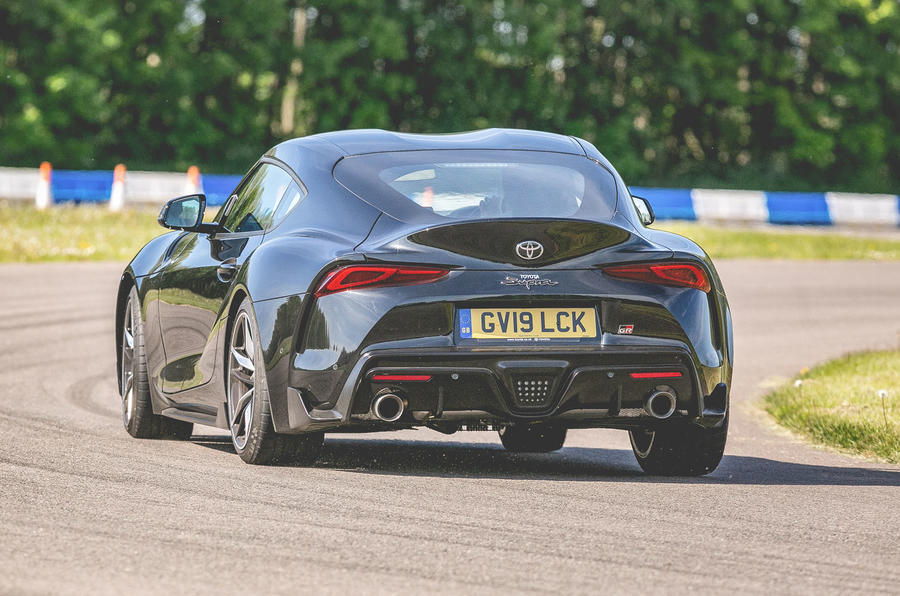 The GR Supra currently uses the B58 3.0-litre straight six engine from which the S58 was developed, although only 10% of parts are common between the two power units. A lack of power compared with some cars at its £50,000 price point has been a criticism levelled at the Toyota during its initial market reception. The S58 BMW M engine would provide Toyota with the head room to move the car up to 476bhp or even 503bhp, in a motor that would likely be easy to package in the car.
"As a rule, we don't offer BMW M engines to third parties because we consider them such a strength of our cars," Flasch added. "I think it would be a hard decision for a lot of the team to accept – particularly with the S58 being so new. Why would we sell it before we had a chance to use it ourselves in all the places we plan to?" But, as Flasch said, never say never.
used Toyota Supra cars for sale
Toyota Supra 3.0T GR Pro Auto Euro 6 (s/s) 3dr
Toyota Supra 2.0T GR Pro Auto Euro 6 (s/s) 3dr
Toyota Supra 2.0T GR Pro Auto Euro 6 (s/s) 3dr
Toyota Supra 3.0T GR Pro Auto Euro 6 (s/s) 3dr
Toyota GR SUPRA 2.0T GR Pro Auto Euro 6 (s/s) 3dr
Toyota Supra 3.0T GR Pro Auto Euro 6 (s/s) 3dr
Toyota Supra 2.0T GR Pro Auto Euro 6 (s/s) 3dr
Toyota Supra 2.0T GR Pro Auto Euro 6 (s/s) 3dr
Toyota Supra 3.0T GR Euro 6 (s/s) 3dr
Powered By