Such is the allure of Audi's RS badge that despite the car having a chassis dating back to 2003, the New 2020 RS3 of 2011-12 sold out before hitting the nation's showrooms. Later on, in 2012, a few more were made for those who had missed out first time round.
Given the model's lukewarm reviews, most notably from this magazine, you have to applaud their faith. Then again, it would have been hard not to be stirred by the RS3's promise of 335bhp and 332lb ft of torque from 1600rpm, courtesy of a 2.5-litre turbocharged five-cylinder engine shared with the TT RS.
Four-wheel drive and a seven-speed S tronic dual-clutch automatic gearbox were the icing on the cake. Launch control was the cherry.
Click here to buy your next used car from Autocar
It cost £40,000 but that was a few thousand less than the TT RS, and you got a couple of extra doors and some useful load space into the bargain. Meanwhile, it could, said Audi, do 31mpg, although Autocar's testers achieved 28mpg and, when in a hurry, single figures only.
Today, a healthy one should still return similar figures but cost considerably less to buy. In fact, prices start at around £15,000. An example is the 2012/62-reg with 62,000 miles and full Audi service history that we found. Ah – sorry: it's a category S car, which means it sustained structural damage and was written off by an insurer before being repaired. If that's not alarming enough, there's no requirement for the repair to have been independently inspected. Steering and suspension may also have been damaged.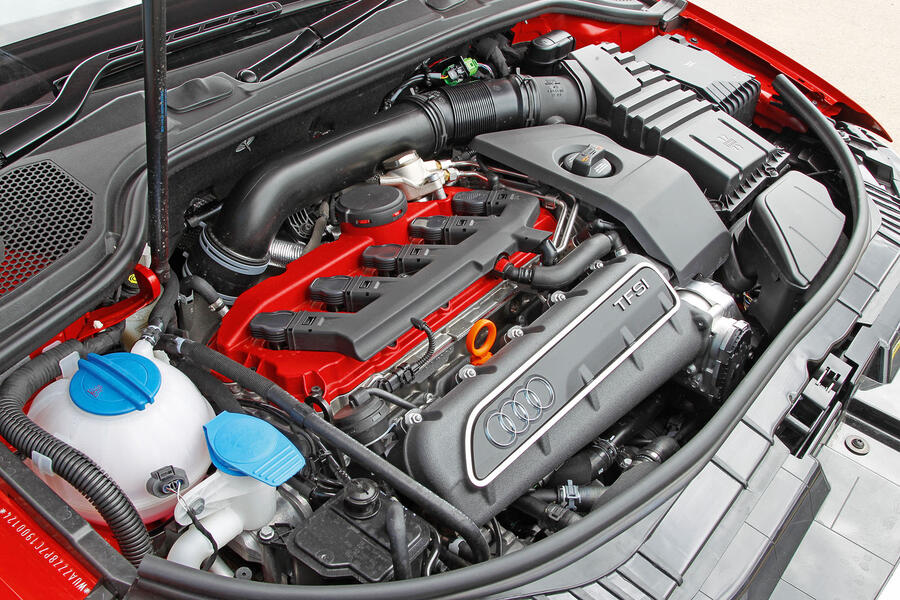 It's a useful introduction to the world of used RS3s. As with any used car but especially one whose appeal can blind you to its faults, you must keep your wits about you.