The beautiful Alfa 156 was 21 this year. Around 6000 remain – a remarkably high number given the model has endured both the scrappage massacre of 2009 and, since 2015, the demonisation of old diesels. A third assailant is, of course, corrosion; a more subtle enemy that sees rust sneak up undetected until, one day, you get in the car and your foot plunges through the floorpan.
The model was hugely popular with Alfistis but the German-buying crowd were never won over. Alfa's reputation for unreliability hung over the 156 like a cloud. Save for a few bright spots (one owner gleefully reported 12,000 trouble-free miles in his Selespeed car), it was deserved.
Click here to buy your next used car from Autocar
Time and again, reliability surveys ranked the model in the basement. Warranty companies bemoaned its high repair costs. After a couple of years picking up the tab for prematurely broken cambelts and tensioners on Twin Spark engines, Alfa cut the components' replacement interval by half, to 36,000 miles. It did the same with diesels. Recalls? Best not go there.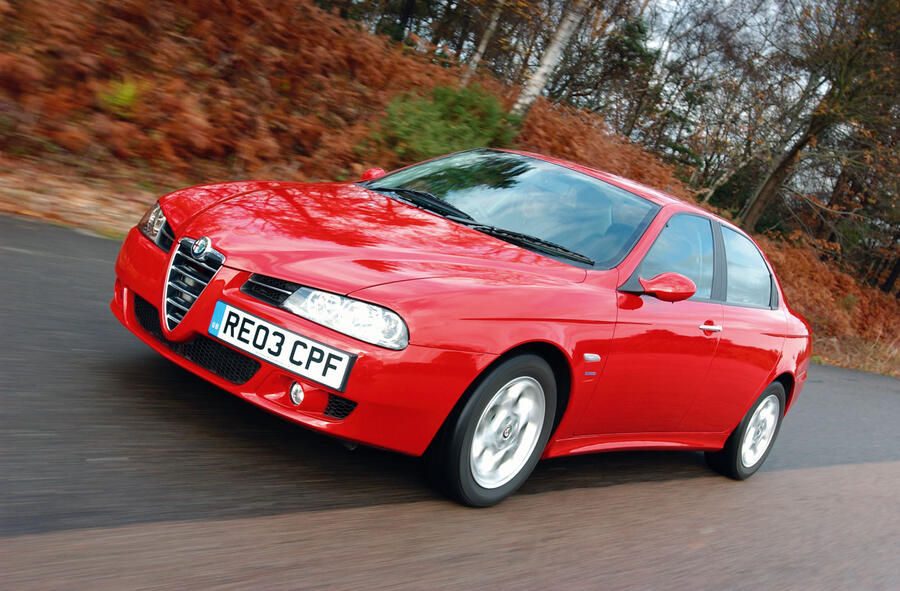 So make that a fourth assault on the 156. The good news is that the examples that have survived their reliability issues are likely to be fairly sound. In any case, if trouble should recur, well, with prices starting at just £500 for a dodgy 2.4 JTD and from around £1200 for tidier cars, you won't have lost your shirt.
The 156 was launched in 1998 in 1.8 and 2.0-litre Twin Spark (there are two spark plugs per cylinder) and 2.5 V6 forms. A year later, the gruff but punchy 2.4 JTD diesel arrived.