"Be very, very careful." Don Law is unequivocal in his instructions as he takes me through the controls of the Jaguar XJ220 I'm about to drive. I don't blame him, really. It is, not to put too fine a point on it, piddling down outside.
What's more, the big Jag has 549bhp, rear-wheel drive, and lacks driver aids. There isn't even power steering. It is, in other words, a vastly different proposition to Jaguar's latest skunkworks creation, the XE SV Project 8. And while I'd love to imagine I have the car control of a young Chris Harris, I simply do not. Frankly, I'd be saying exactly the same thing to myself were I in Law's position.
Law has become the country's – nay, the world's – foremost XJ220 guru, ever since Jaguar effectively disowned the project in the mid- 1990s. Law and son Justin were able to pick up the pieces, with Jaguar pointing its customers his way, allowing his business in Staffordshire to become the de facto official XJ220 service centre. On the day of our visit, there are no less than 26 XJ220s in his workshop.
Also present during our test is Jim Randle, the former engineering boss at Jaguar, to whom the XJ220 owes its existence. Over Christmas at home in 1987 – with Jaguar having just dominated the World Sport-Prototype Championship with the V12-powered XJR-8, built by Tom Walkinshaw Racing – Randle's thoughts turned to the possibility of Jaguar building its own road-going racing car.
"What was needed was a height adjustable car that could, with the touch of a button, be lowered to the clearances of one of the Walkinshaw downforce racers of the time," he says. "I spent Christmas doing a bit of 'CAD' – cardboard assisted design – and by the end of the break, I had a quarter scale, mid-engined, venturi-floored model."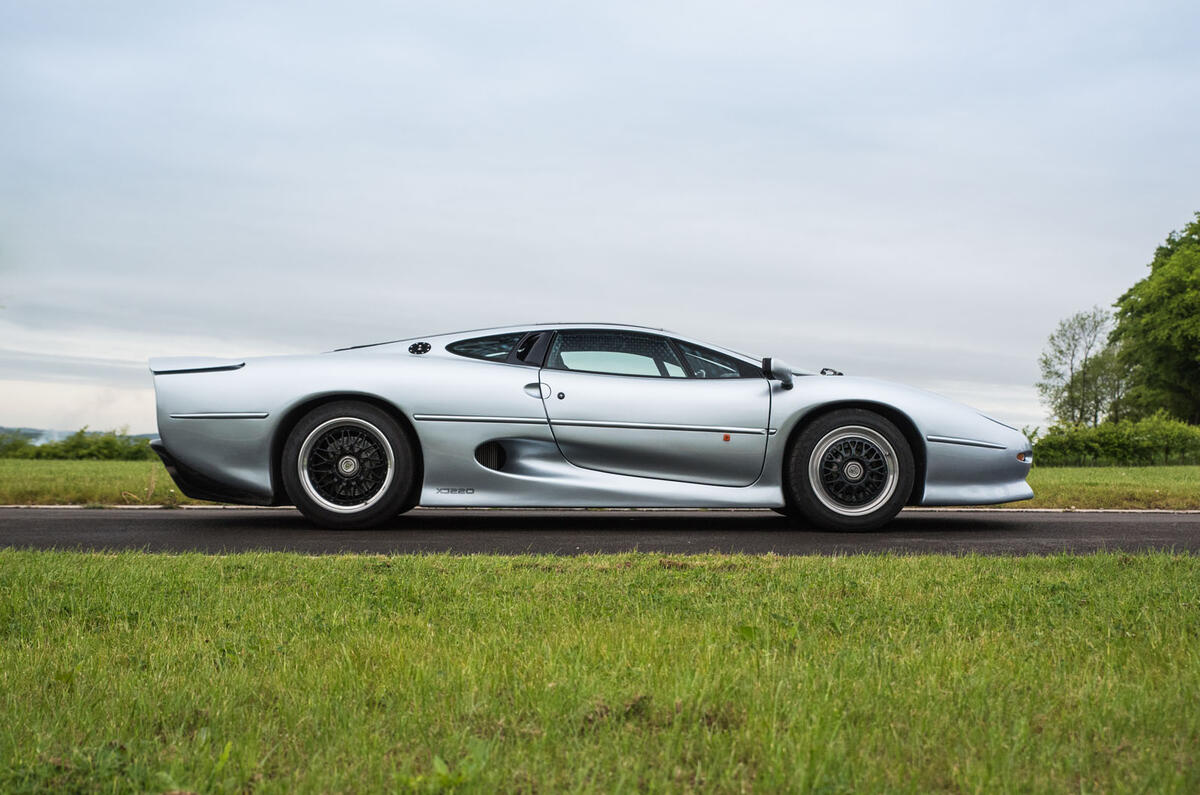 Randle knew that there was no way Jaguar would sanction the £2 million or so required to develop such a car, so he set about doing so for free.