"Be very, very careful." Don Law is unequivocal in his instructions as he takes me through the controls of the Jaguar XJ220 I'm about to drive. I don't blame him, really. It is, not to put too fine a point on it, piddling down outside.
What's more, the big Jag has 549bhp, rear-wheel drive, and lacks driver aids. There isn't even power steering. It is, in other words, a vastly different proposition to Jaguar's latest skunkworks creation, the XE SV Project 8. And while I'd love to imagine I have the car control of a young Chris Harris, I simply do not. Frankly, I'd be saying exactly the same thing to myself were I in Law's position.
See Jaguar XJ220 for sale on PistonHeads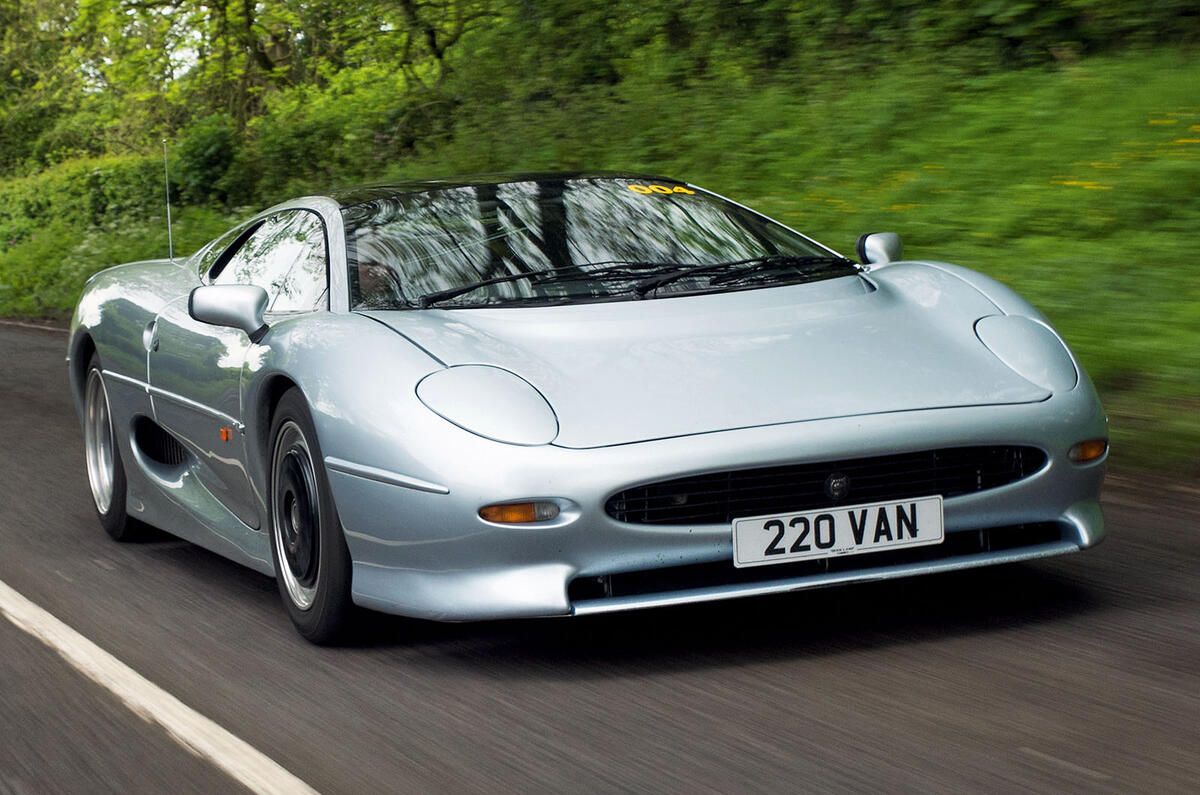 Law has become the country's – nay, the world's – foremost XJ220 guru, ever since Jaguar effectively disowned the project in the mid- 1990s. Law and son Justin were able to pick up the pieces, with Jaguar pointing its customers his way, allowing his business in Staffordshire to become the de facto official XJ220 service centre. On the day of our visit, there are no less than 26 XJ220s in his workshop.