It's funny the things you find yourself missing once they're gone.
Had you told me a year ago that I'd be recollecting my time with the Tucson with something approaching sentimentality, I would have laughed derisively and rolled my eyes like a tombola drum. But I've been separated from the old girl for only a few weeks and already there's a misty layer of wistfulness descending over the recent memory. I think, perhaps, that's because a good many of the most memorable things I did last year had the Tucson's unfussy practicality at their centre.
Trips such as an outdoor adventure holiday to the Isle of Skye, a music festival in Cambridgeshire or going to the Edinburgh Festival Fringe were made possible by the car's ability to swallow four or five people and their luggage and its uncanny ability to do everything with a passive sense of amiability and comfort.
Skye alone is about a 1200-mile round trip from where I live, which in five-person, full-car road trip terms is actually about 6000 miles. I recall one of Autocar's road testers telling me beforehand that he'd completed the journey on his own in the long-striding splendour of a Jaguar F-Type and still had to restrain himself from opening one of his carotid arteries on the way back such was the arduous nature of the drive. But in the hearty Tucson, even with a third person wedged onto the rear bench, we seemed to hardly notice the miles slide benignly past.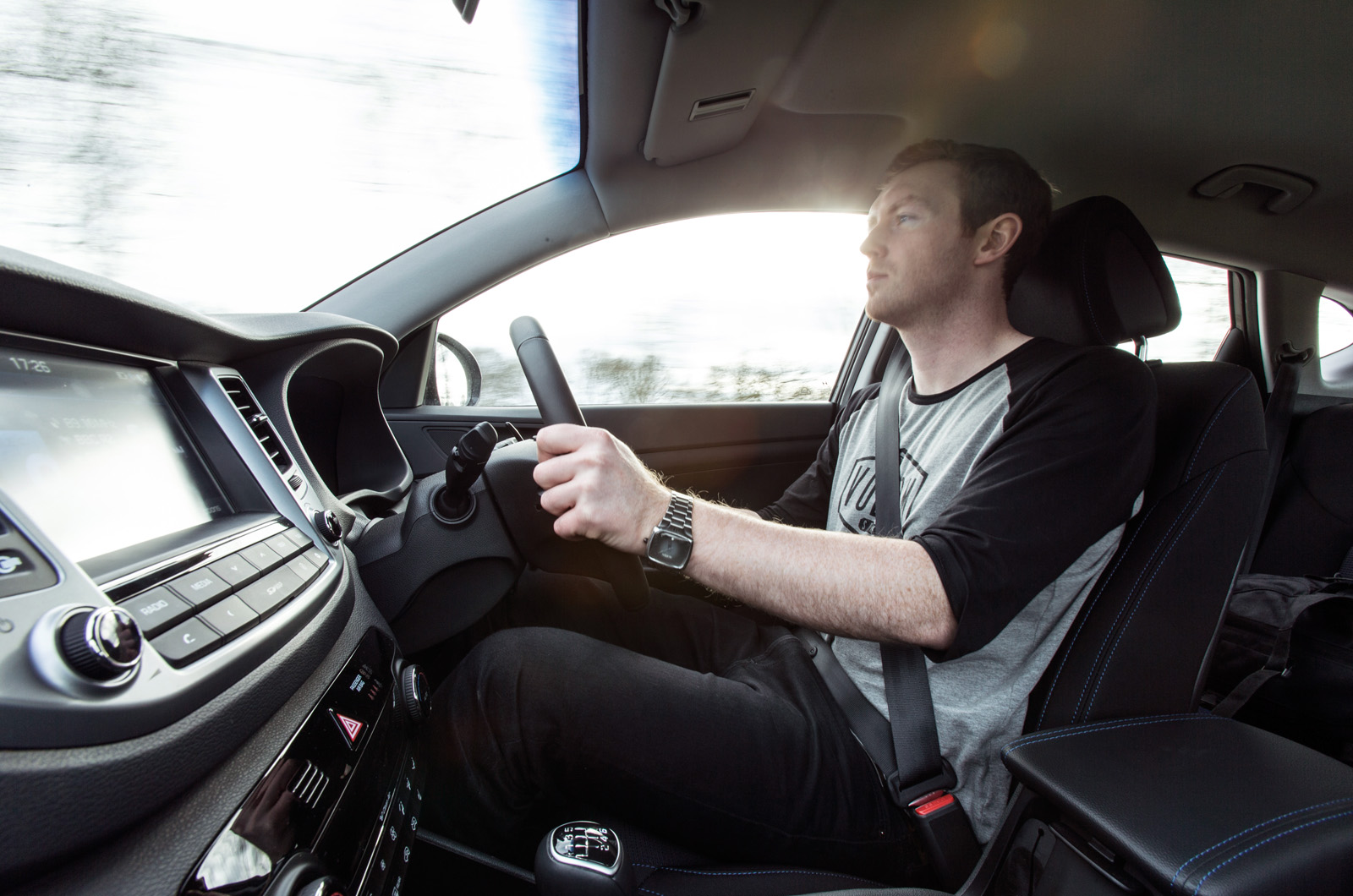 Perhaps we were all anaesthetised by the amount of money we'd saved by not flying – yet that signifies only another arrow in the Tucson's quiver: a dependable capacity for returning predictable (if not quite stellar) oil-burning mileage. I could rely on Hyundai's stalwart 1.7-litre diesel engine to return 42mpg virtually no matter what was in it or at what feverpitch pace I chose to drove it.