Volkswagen is backing its upcoming wave of new electric vehicles with the introduction of a home charger wallbox for customers alongside its plans for 400 new European fast-chargers.
Speaking at VW's annual media conference, company chairman Herbert Diess said the new home boxes and European EV chargers would be available by 2020 – just in time for the launch of the brand's first purpose-built EV, the ID hatch (pictured below).
"Our aim is to make driving electric vehicles as simple, comfortable and clean as possible," said Diess. "We will supply private households with charging solutions; our wallbox for home use at €300 [about £266] will be affordable for everyone."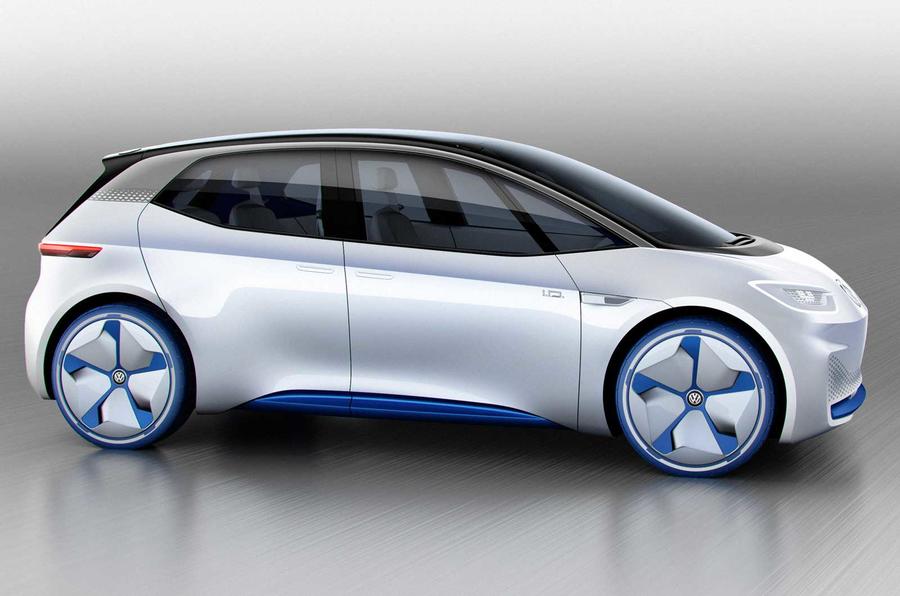 The fast-charging network is being rolled out via a consortium named Ionity that features BMW, Daimler and Ford. Fifty chargers have already been installed and 50 more are due before the end of this year, with each offering up to 350kWh of power – more than double that of Tesla's Superchargers.
VW will also equip its ID models, which will include the ID Crozz SUV in 2022, with technology that can automatically connect to these chargers, negating the need for users to log in or digitally connect their car to infrastructure.
"We are making our IDs so intelligent that every vehicle will become a moving credit card," said Diess. "You will be able to recharge without thinking about paying. The vehicle will do it for you."
VW's major electric push, which CEO Matthias Müller admitted has accelerated in pace since the diesel scandal, will see nine of its production sites equipped with capability to build EVs by 2020. This number will grow to 16 by 2022, when the ID Crozz (pictured below) lands.