Citroën has revealed the first details of a new suspension system that will replace its 60-year-old hydropneumatic system from next year — and the company has allowed Autocar an exclusive drive of a C4 Cactus prototype equipped with it.
Citroën Cxperience concept previews Advanced Comfort tech 
The system is so new that it doesn't yet have a name. It's the most eye-catching part of an all-encompassing suite of changes called Citroën Advanced Comfort, which the firm is developing to enhance what it sees as one of its traditional core values: comfort in the cabin and on the move.
The new suspension has been developed in-house and will be exclusive to Citroën within the PSA Group "for the time being". It replaces classic bump-stops in a conventional coil-over suspension unit with compact, carefully calibrated secondary dampers that Citroën engineers call progressive hydraulic cushions. These offer much better control towards the extremities of suspension bump and droop, permitting the suspension rates in the centre of travel, where the car spends most of its time, to be notably more relaxed and deliver what Citroën's suspension experts call "a magic carpet ride".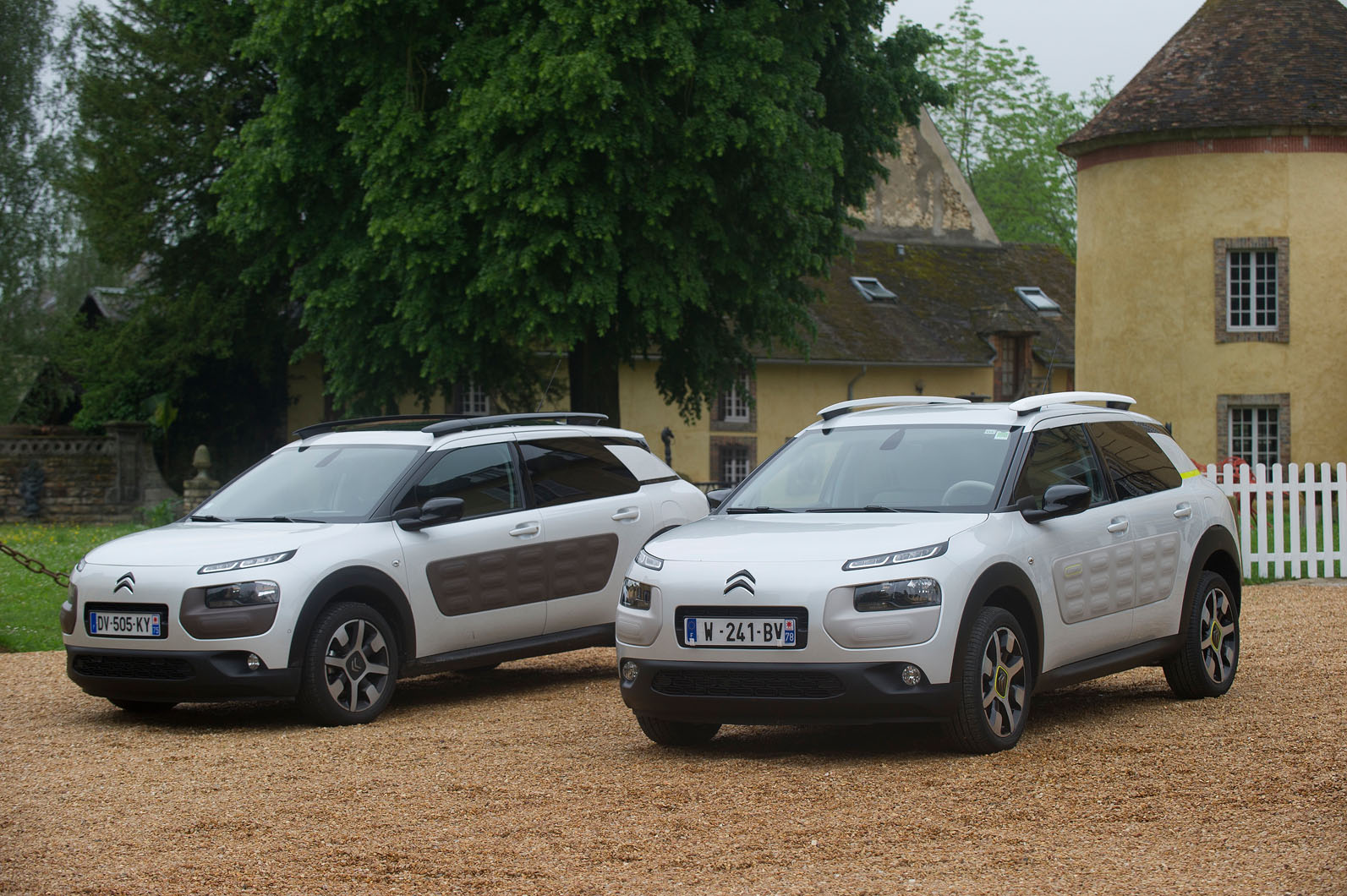 At an exclusive briefing at a test location outside Paris, Citroën suspension development engineer Nicolas Berlinger told Autocar: "We set out to achieve suspension characteristics as close as we could get to the hydraulic suspension so many people have grown to love.
"However, we needed a new system without the cost barrier of the hydraulic, which would mean we could apply it to all Citroën cars. We believe we are close to achieving this. Our plan is to use the system in all models, from the C1 up."