The wait time for Suzuki's popular new Jimny off-roader has stretched to a year in the UK due to restricted supply, the company has told Autocar.
Demand has been so strong for the 1200 cars Suzuki UK has been allocated for 2019 that some dealers are no longer taking deposits, but are instead registering 'expressions of interest'.
Suzuki UK says the bottleneck is at its factory in Kosai, Japan, where the Jimny is built for local and global markets. Japanese demand is also strong due to the fact that without its wheel arch extensions, the Jimny is narrow enough to satisfy the low-tax Kei car rules.
However Suzuki is reportedly also restricting sales in Europe because it doesn't want to push up its average CO2 levels, according to a UK dealer posting on PistonHeads this week. He was responding to a customer who had heard a similar story from their Suzuki dealer.
The Jimny's relative poor fuel economy means it emits high CO2 levels of either 154g/km or 170g/km depending on whether the 1.5-litre engine is paired to a manual or automatic gearbox.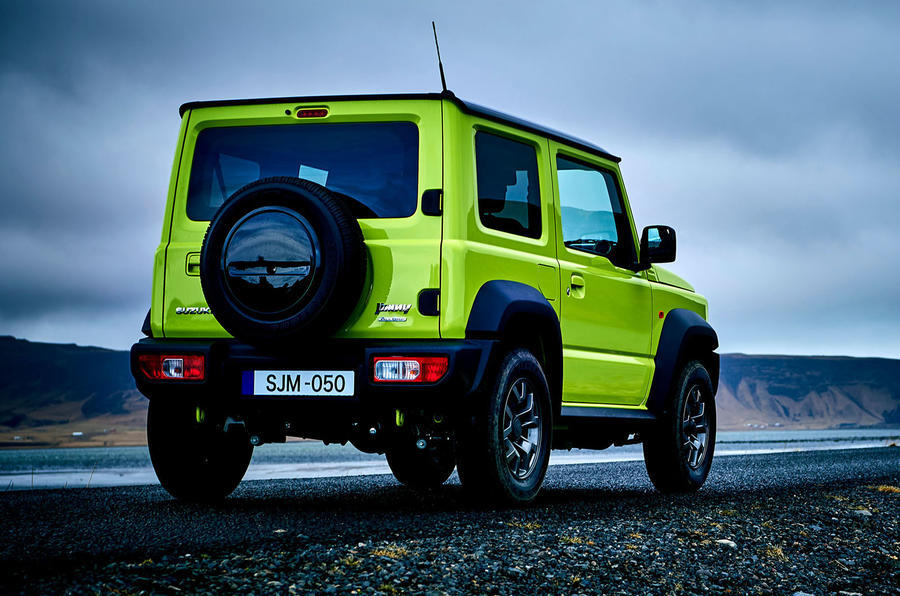 Too many Jimny sales compared to the more frugal Suzuki Ignis or Suzuki Swift models will push up Suzuki's average CO2, leading to fines from the European Union if it goes above its target. Suzuki has a bespoke agreement similar to that of Jaguar Land Rover, meaning it's target is higher than the 95g/km fleet average set for 2020/21, but the maker can't currently call upon electric or plug-in hybrid vehicles to compensate for its petrol-only sales.
Suzuki decided not to offer the Jimny with its lower-CO2 Boosterjet 1.0-litre turbo engine or the expensive mild-hybrid SHVS (Smart Hybrid Vehicle by Suzuki) system that cuts CO2 for the Baleno supermini to 94g/km.